Order of Anna Todd Books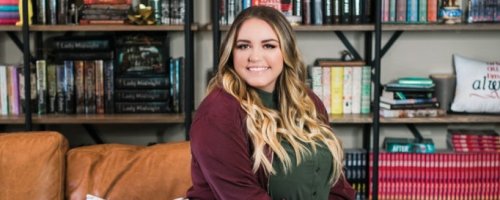 Anna Todd is an American author best known for writing the popular After series of books. She is best known because the novel started as fan fiction and was based on the music and fandom of One Direction with Harry Styles being an original character in the book.
Todd originally published her book on Wattpad which racked up more than one billion reads online. After the book started to become a success, Todd renamed the characters to make it a standalone story without the world of One Direction. The first book was such a success that a film adaptation was released in 2019. The books have draw comparison, both good and bad, to the 50 Shades of Grey series which was also originally written as fan fiction.
Publication Order of After Books
Publication Order of After Graphic Novels
Publication Order of Karina and Kael Books
Publication Order of Landon Gibson Books
Publication Order of Stars Books
Publication Order of Standalone Novels
If You Like Anna Todd Books, You'll Love…
After starts with a good high school girl named Tessa who is heading off to college. She's leaving behind her high school boyfriend and moving into the dorms. It's not long that she's there before she meets Hardin. A cocky British boy with tattoos who is as bad as he is gorgeous. The attraction is real, but the loyalty to her boyfriend back home is still there. There is also the problem that Hardin is a complete jerk. He is so hot and cold with her which makes her like him even more. Can she stay loyal to her boyfriend or is the attraction to Hardin more than just an attraction?
Another good book in the series is Before. This book takes place before the actions of the first book and is told from Hardin's perspective. The book explores his life before he met Tessa and some of the things that happened to make him the way that he is. It also features parts that take place after After and sets to give new insights on the story.
Order of Books » Authors »