Order of Anne Gracie Books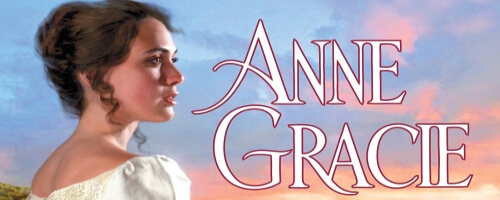 Anne Gracie is an Australian author known for her fun, heartwarming regency-era romance novels. She is perhaps best known for the Marriage of Convenience series of books.
When Anne Gracie was growing up, her family moved around a lot thanks to her dad's job which took the family all around the world. She credits this upbringing with teaching her that humor and love are universal languages. It also instilled in her a love of reading as no matter where she was, a book could take her home. This experience has served her well in her writing career.
Publication Order of The Brides of Bellaire Gardens Books
Publication Order of The Merridew Sisters Books
Publication Order of Devil Riders Books
Publication Order of Chance Sisters Books
Publication Order of Marriage of Convenience Books
Publication Order of The Tudors Books
(with)
Publication Order of Standalone Novels
Publication Order of Short Stories/Novellas
Publication Order of Anthologies
If You Like Anne Gracie Books, You'll Love…
Marry in Haste is the first book in the Marriage of Convenience series. The book sees Major Calbourne Rutherford return to England on the trail of an assassin, but ends up becoming Lord Ashendon. His wild sisters are a major problem for him, but Miss Emmaline Westwood is the girls' former teacher and one of the few who can control them. Cal attempts to marry her in a marriage of convenience, but the teacher is far more independent than he had in mind and her strong will is quickly seducing him. They didn't marry for love, but can they find it anyway?
Another series by Gracie is the Chance Sisters series and the first book in that series is called The Summer Bride. The book sees Daisy Chance as a woman who is not looking for a marriage or babies, but instead wants to concentrate on her career as a dressmaker. This is trouble for the Irishman Patrick Flynn who is falling for her and wishes to marry her. She isn't interested and would prefer to become her mistress to being tied down, but Flynn isn't known for giving up and when he sets his heart to something – he usually gets it.
Order of Books » Authors » Order of Anne Gracie Books