Order of Antonia Hodgson Books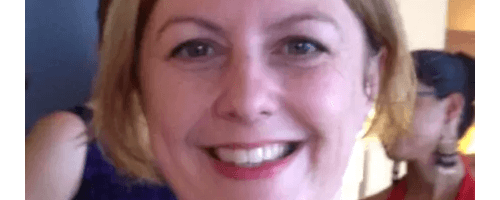 Antonia Hodgson is a British author of crime fiction novels. She writes the Thomas Hawkins series. Antonia earned an English Literature degree from Leeds University, and went on to work for the publisher Harcourt, Brace. This would begin a twenty-year career in publishing, culminating in becoming editor-in-chief at Little, Brown.
Antonia Hodgson made her debut as a novelist in 2014 with The Devil in the Marshalsea. The novel won the CWA Historical Dagger Award, and was shortlisted and longlisted for other awards. Below is a list of Antonia Hodgson's books in order of when they were originally published:
Publication Order of Tom Hawkins Books
| | | |
| --- | --- | --- |
| The Devil in the Marshalsea | (2014) | |
| The Last Confession of Thomas Hawkins | (2015) | |
| A Death at Fountains Abbey | (2016) | |
| The Silver Collar | (2020) | |
Publication Order of Anthologies
If You Like Antonia Hodgson Books, You'll Love…
Antonia Hodgson Synopses: The Devil in the Marshalsea by Antonia Hodgson is the first book in the Thomas Hawkins series. 1727, London. Tom Hawkins does not want to become a country parson as his father did. He enjoys wine, women, and playing cards. However, Tom will not compromise his honour in order to pay off his debts, even when confronted with London's notorious debtors' prison.
The Marshalsea Gaol is its own world with straightforward rules: Those who have friends or family who are willing to lend them a little money may be able to live comfortably. Slums and disease will consume those who lack it. Additionally, the recalcitrant governor and his associates will inflict a horrifying fate on those who attempt to flee. The problem is that Tom has never been good at following rules, even ones that are easy to understand. Additionally, the heinous murder of Captain Roberts, a debtor, that occurred just recently has added to the dread in the jail. The captain's beautiful widow begs for mercy, but suspicion only points in one direction: do Samuel Fleet, the sly and enigmatic figure.
Fleet is referred to as a devil by some as a man to avoid at all costs. However, Tom Hawkins shares a cell. Soon, Tom will know what to do: or risk becoming the next victim of the crime.
The Last Confession of Thomas Hawkins is the second book in the Thomas Hawkins series by Antonia Hodgson. 1728, London. Tom Hawkins is being tried for murder and is headed to the gallows. Tom will be damned if he is the first, as he is innocent. Gentlemen do not hang.
It's difficult to say when Tom's problems started. Even though their neighbours weren't happy about it, he and his beloved were living happily in sin together. He probably shouldn't have mentioned to the great criminal kingpin of London that he needed an adventure. He also shouldn't have joined the queen's mistress in her struggle with her vengeful husband. Additionally, he was unwise to put his faith in the calculating Queen Caroline. She has promised him a royal pardon if he stays silent, but nothing is more silent than a man who has been hanged. Now, Tom is running for his life and trying to protect those he loves. But his time is running out as the noose gets tighter.
Order of Books » Authors »