Order of Karen Baugh Menuhin Books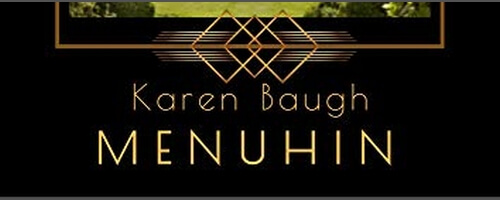 Karen Baugh Menuhin is an American author who is best known for writing the Heathcliff Lennox series which is a series of murder mysteries set in the 1920s. The series began with Murder at Melrose Court which was released in 2018.
Karen came to writing late in life as she didn't write her first novel until the age of sixty. She found that once she started writing that the stories and characters just came pouring out. Karen grew up in the military and always moved around. She stayed moving around when she married her husband who was in the US Special Forces and later worked as a documentary filmmaker. The family has two children and multiple grandchildren.
Publication Order of Heathcliff Lennox Books
| | | |
| --- | --- | --- |
| Murder at Melrose Court | (2018) | |
| The Black Cat Murders | (2019) | |
| The Curse of Braeburn Castle | (2019) | |
| Death in Damascus | (2020) | |
| The Monks Hood Murders | (2020) | |
| The Tomb of the Chatelaine | (2021) | |
| The Mystery of Montague Morgan | (2021) | |
| The Birdcage Murders | (2022) | |
| A Wreath of Red Roses | (2022) | |
| Murder at Ashton Steeple | (2023) | |
If You Like Karen Baugh Menuhin Books, You'll Love…
Murder at Melrose Court is the first book in the Heathcliff Lennox. The book introduces us to Major Heathcliff Lennox who is an ex-World War I pilot who was named after the character from Wuthering Heights by his romantic mother. It is around Christmas time when a dead body arrives on his doorstep, but why does it end on his doorstep? That's the question that he'll need to answer in this story. He'll work with his uncle, Lord Melrose, to try and uncover the mystery as more murders begin to pile up.
Another great book in the series is called Death in Damascus. This story sees a damsel in distress in the distant city of Damascus and Lennox going to help. He's not too keen on exotic locations, but he is persuaded to go by the ex-Chief Inspector. Once there, Lennox has his hands full when he discovers a movie crew, a spy, and a couple of mysterious ladies. Lennox must investigate a murder with mysteries of the ancient past lingering.
Order of Books » Authors »