Order of T.E. Kinsey Books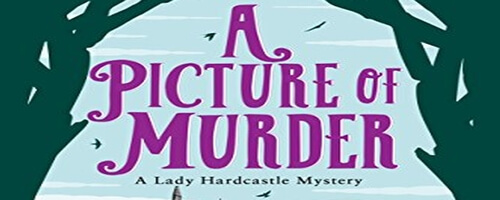 T.E. Kinsey is an English author who is best known for his Lady Hardcastle series of books. T.E., or Tim, was born in England and grew up in London during the 1970s before attending university in Bristol. He spent the 90s working in magazines before moving to the internet in the early-2000s including the popular movies site IMDB.
After that time, Kinsey decided to focus more on writing murder mysteries and has written a series of them with the Lady Hardcastle books. Tim lives in Bristol with his wife and three children who have since left home.
Publication Order of Lady Hardcastle Mysteries Books
Publication Order of Dizzy Heights Mystery Books
Publication Order of Afraid of the Light Anthology Books
Publication Order of Anthologies
If You Like T.E. Kinsey Books, You'll Love…
A Quiet Life in the Country is the first book in the Lady Hardcastle Mystery series. The book introduces us to the title character who is an eccentric widow who harbors a secret past. She also has a made named Florence who just so happens to be an expert in martial arts. The two of them live on the English countryside in 1908, looking for the quiet life. They don't find it though as a dead body in the woods is found and the police have no clue who did it. Lady Hardcastle and Flo find themselves investigating the crime and they are surprisingly apt at it. A great start to this series and introduction to these characters.
The fourth book in the series, A Picture of Murder, is also one of the most popular. It's Halloween in the small village where Lady Hardcastle lives and she's hosting a group of actors in town to show their spooky moving picture. Things take a ghoulish turn when on the first night's screening an actor turns up dead. Then on the second night, another one turns up dead. The police are once again clueless and Lady Hardcastle and Flo swoop in to solve the case before anyone else ends up dead.
Order of Books » Authors »