Order of A.R. Kahler Books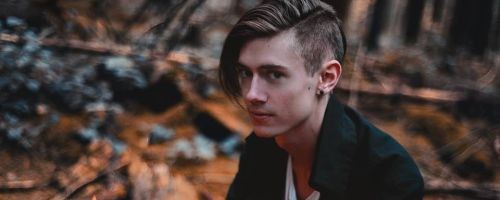 A.R. Kohler is an American author of YA & New Adult fantasy novels. He writes the Immortal Circus and Pale Queen series. Alex R. Kohler considers himself a Sagittarius first and foremost, and with that, he has gone all over the world to places like Amsterdam and Madrid teaching circus. He also went to Scotland, where he earned his Master's degree in creative writing from Glasgow University. When Alex is not writing or climbing something, he is probably staring at the clouds.
A.R. Kohler became a published author in 2012 with the novel The Immortal Circus. Below is a list of A.R. Kohler's books in order of when they were originally published:
Publication Order of Immortal Circus Books
Publication Order of The Hunted Books
Publication Order of Pale Queen Books
Publication Order of Flirt Books
Publication Order of Ravenborn Books
Publication Order of Runebinder Chronicles Books
Publication Order of Short Stories/Novellas
Publication Order of Picture Books
Note: The Flirt series is written with A. Destiny, as Alex R. Kahler. The Runebinder Chronicles series is written as Alex R. Kahler.
If You Like A.R. Kahler Books, You'll Love…
A.R. Kohler Synopsis: A Child of Wight is a short story by A.R. Kohler. 11-year-old Edgar Wight was born into a formidable family of psychopomps -those who lead souls to the afterlife, or the "Other." In a world ravaged by a cureless plague, their skills help maintain the balance between life and death. The only problem is, Edgar is the first in his line born without the ability — and his father has recently contracted the agonizing disease. With the day fast approaching when the rest of the family will escort his father to the other side, Edgar is afraid he won't be able to participate. Then the guardian of the Other appears and catapults Edgar into a mystical realm that is eerily familiar yet completely unknown. There, Edgar is faced with a choice: Will he follow his family's path or realize what he once considered a curse is really a gift?
Order of Books » Authors » Order of A.R. Kahler Books