Order of B.J. Bourg Books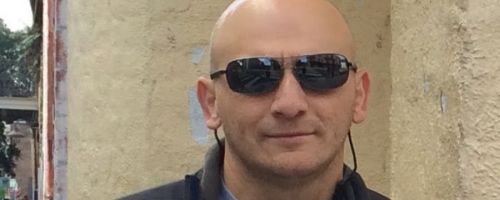 B.J. Bourg is an American officer and veteran of law enforcement. He is best known as the author of the Cling Wolf Mystery series that began in 2016 with the release of But Not Forgotten.
Bourg has worked in many positions in law enforcement including as a patrol cop, a detective sergeant, a police academy instructor, and the chief investigator for a DA's office. He would retire from that career in 2020 to pursue his dream of becoming a full-time writer. In addition to his work as an author and law enforcement officer, Bourg is also a former professional boxer and a lifelong martial artist.
Publication Order of Clint Wolf Books
Publication Order of London Carter Books
Publication Order of Magnolia Parish Mystery Books
Publication Order of Standalone Novels
Publication Order of Short Story Collections
If You Like Books, You'll Love…
But Not Forgotten is the first book in the Clint Wolf series. The book introduces us to Clint, a former detective who has been appointed as police chief of Mechant Loup, Louisiana. It's a small town without much crime, until the day that a human arm is found in the mouth of an alligator. The arm turns out to belong to a local business owner and Clint is on the case to figure out what happened to this man. The investigation turns out to be much more than Clint could have ever imagined as it could unearth an evil plot that would be the worst in state history.
Another book in the series is called But Not Forsaken. The story begins with the local district attorney gunning for Susan Wilson and no one knows. Clint decides to try to clear her name, but his job will get in the way when a bar manager is murdered. The crime reminds him of the ruthless gang who who killed his family and he'll have to face down the demons of his past if he wants to try and solve this mystery.
Order of Books » Authors » Order of B.J. Bourg Books