Order of Barbara D'Amato Books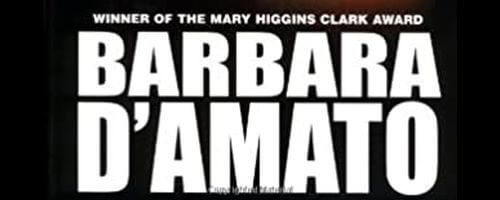 Barbara D'Amato is an author best known for writing the Cat Marsala Mystery series, the Figueroa and Bennis series, and the Dr. Gerritt Degraaf Mystery series. She has won numerous awards in her career including the first annual Mary Higgins Clark Award, the 1998 Carl Sandburg Award for Excellence in Fiction and the 1999 Readers Choice Award for Best Police Procedural.
D'Amato is a native of Michigan, but later moved to Chicago where she has spent much of her life. In addition to her work as a writer, she has also worked as an assistant surgical orderly, carpenter for stage magic illusions, assistant tiger handler, stage manager, and as a researcher for attorneys in criminal cases.
Publication Order of Cat Marsala Mystery Books
Publication Order of Figueroa and Bennis Books
Publication Order of Gerritt De Graaf Books
Publication Order of Standalone Novels
Publication Order of Short Stories/Novellas
Publication Order of Short Story Collections
Publication Order of Non-Fiction Books
Publication Order of Anthologies
If You Like Barbara D'Amato Books, You'll Love…
The Eyes on Utopia Murders is the first book in the Dr. Gerritt Degraaf Mystery series. The book sees a town that calls itself "The Most Peaceful Town in the World" that soon proves to be anything when the shooting starts. A series of incidents takes place and then a child goes missing. Someone from this quiet adult community is responsible and Gerritt DeGraaf has never seen such an unlikely assembly of suspects.
The Cat Marsala Mystery series begins with Hardball. The story starts with a bang when a bomb goes off. The bomb takes the life of Louise Sugarman and leaves Cat Marsala, a reporter, injured. Sugarman had many enemies as an advocate for the decriminalization of drugs and for treating addiction as a medical problem. Cat is outraged by the attack and resolves to find the killer. Her own investigation will lead to her confronting the issue head on, talking to people on both sides of the debate. She realizes that the drug problem is a complex issue and there is no shortage of suspects.
Order of Books » Authors »