Order of Barbara Samuel / Barbara O'Neal / Ruth Wind Books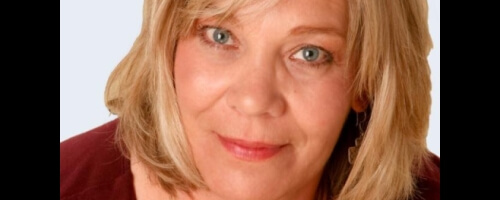 Barbara Samuel is an American author who also writes books under the names of Barbara O'Neal and Ruth Wind. Samuel is a multiple time winner of the prestigious RITA award from the Romance Writers of America and is also an inductee of the RWA Hall of Fame.
Barbara Samuel also includes recipes in many of her books and she loves to cook in her own life. Barbara is married to a British endurance athlete and hopes that he never loses his accent. They live in the beautiful state of Colorado in the city of Colorado Springs.
Publication Order of Red Creek Brothers Books
Publication Order of Men of the Land Books
Publication Order of St. Ives Family Books
Publication Order of Sisters of the Mountain Books
Publication Order of Standalone Novels
Publication Order of Short Stories/Novellas
If You Like Barbara Samuel / Barbara O'Neal / Ruth Wind Books, You'll Love…
One of Barbara's most popular books is How to Bake a Perfect Life: A Novel. The book introduces to a professional baker named Romana Gallagher. She is a good baker, but is going through a rough time and is one more disaster away from losing her business and everything that she's worked so hard for. She had a daughter when she was fifteen, but she's grown now and her soldier husband has been wounded in Afghanistan. She rushes over to be by his side, but leaves her daughter with Ramona. The young girl is rebellious and reminds Ramona of her young self. She shares her love of baking with her and begins to form a bond. While a man from her past comes around offering a much different type of bond.
The Garden of Happy Endings is another popular book by Barbara O'Neal. This book sees Reverend Elsa Montgomery suffering a crisis of faith and returning to her hometown of Pueblo, Colorado. She takes a job at a soup kitchen to try and ease her heavy heart. While her sister is going through her own troubles when she realizes her husband is a criminal. The two decide to pour themselves into a community garden which helps to renew and cleanse the two of them.
Order of Books » Authors » Order of Barbara Samuel / Barbara O'Neal / Ruth Wind Books