Order of Bear Grylls Books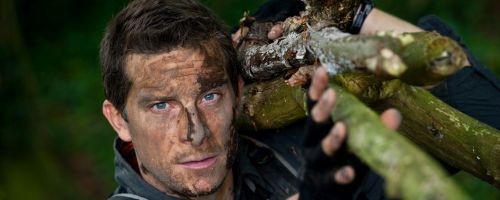 Bear Grylls is a British author of children's, adventure and thriller novels and non-fiction books. He writes the Mission: Survival, Beck Granger Adventures and Bear Grylls Adventures series. Grylls is an adventurer who is well-known for his TV series "Man vs. Wild" that ran for 5 years. He has also hosted and been involved with several other TV shows.
Bear Grylls made his debut as a published author in 2000 with the non-fiction book Facing Up. His first novel was Gold of the Gods, published in 2008. Below is a list of Bear Grylls' books in order of when they were originally released:
Publication Order of Bear Grylls Survival Skills Books
Publication Order of Will Jaeger Books
Publication Order of Beck Granger Adventures Books
Publication Order of New Jungle Book Adventures Books
Publication Order of Bear Grylls Adventures Books
Publication Order of Mission: Survival Books
Publication Order of Picture Books
Publication Order of Activity Books
Publication Order of Non-Fiction Books
Note: Facing Up (UK) was also titled The Kid Who Climbed Everest (USA).
If You Like Bear Grylls Books, You'll Love…
Bear Grylls Synopses: Facing Up: Remarkable Journey to the Summit of Everest is a non-fiction book by Bear Grylls. At the age of twenty-three, Bear Grylls became one of the youngest Britons to reach the summit of Mount Everest. At extreme altitude youth holds no advantage over experience, and it is generally acknowledged that younger climbers have more difficulty coping with the adverse effects of mountaineering. Nevertheless, only two years after breaking his back in a freefall parachuting accident, Bear Grylls overcame severe weather conditions, fatigue, dehydration and a last-minute illness to stand on top of the world's highest mountain. Facing Up is the story of his adventure, his courage and humour, his friendship and faith.
In Man vs. Wild, Bear Grylls demonstrates all manner of survival techniques when faced with nature's extremes – from crossing piranha-infested rivers to fighting off grizzly bears. He shows us how, armed with the correct know-how and a determination to stay alive, all of us have the potential to beat the elements in even the bleakest of situations.
Order of Books » Authors » Order of Bear Grylls Books