Order of Becky Chambers Books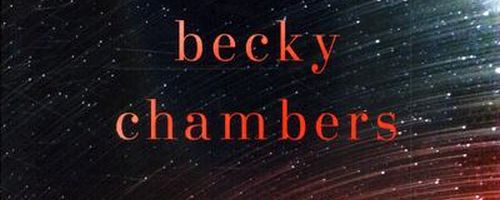 Becky Chambers is an American science fiction author who is best known as the creator of the Wayfarers series. Chambers started self-publishing her first book, but it was such a hit that a publishing house came calling and scooped her up. Her first book won the Library Journal's Best SFF of 2016.
Chambers was born outside of Los Angeles in Southern California in 1985. For college she went to the University of San Francisco to study theater arts. She would work in theater management as well as freelance writing before she began publishing her series. She currently lives in California with her wife.
Publication Order of Wayfarers Books
Publication Order of Monk & Robot Books
Publication Order of Short Stories/Novellas
Publication Order of Infinite Stars Books
Publication Order of Anthologies
If You Like Becky Chambers Books, You'll Love…
The Long Way to a Small, Angry Planet is the first book in the Wayfarers series. Rosemary Harper is looking to get away from her past and get far away. She doesn't expect much when she joins the crew of the Wayfarer, but she knows it will give her those two things. She soon finds that her crew is unlike any she has ever met and that life aboard the Wayfarer can get pretty crazy. The crew will need to learn to trust each other and rely on one another if they hope to survive, and they just might become a family along the way.
The second book in the series, A Closed and Common Orbit is a standalone novel that tells the story of Lovelace. She was once the ship's artificial intelligence, but after a complete shutdown and reboot – she awakens in a body with no memory of her past. She decides to explore the universe to find out who she truly is and ends up meeting Pepper, an engineer that is happy to help her grow. The two discover that the vastness of space is no match for the relationship they can build together.
Order of Books » Authors » Order of Becky Chambers Books