Order of Ben H. Winters Books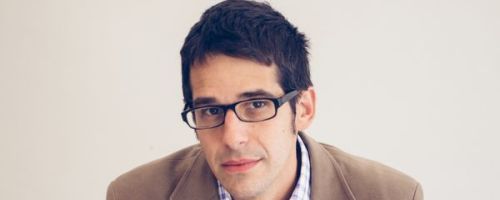 Ben H. Winters is an American author. He is the creator and writer of the Last Policemen trilogy, as well as Countdown City which won the Phillip K. Dick award for Distinguished Science Fiction.
Winters grew up in Maryland before heading to Washington University in St. Louis for college. He was a big of a vagabond after that, living in multiple cities, before settling down in California with his lawyer wife and their children. In addition to writing books, Winters has also written multiple plays for the theater. He has written everything from plays for young audience to the "jukebox musical Breaking Up Is Hard To Do and the adult-themed Slut.
Publication Order of The Last Policeman Books
Publication Order of Literally Disturbed Books
Publication Order of Standalone Novels
Publication Order of Plays
Publication Order of Short Stories/Novellas
Publication Order of Non-Fiction Books
Publication Order of Akashic Noir Books
Publication Order of Apocalypse Triptych Anthology Books
Publication Order of Anthologies
If You Like Ben H. Winters Books, You'll Love…
The Last Policeman is the first book in the trilogy of the same name. The book follows Detective Hank Palace as there is an asteroid heading towards Earth that threatens to wipe out all life. The world is in a terrible place, a pre-apocalypse, with crops dying and people walking out of their jobs. Not Hank though, he's investigating a death that everyone thinks is a suicide. Nobody cares except for Hank and he won't stop until he solves the case.
One of Winters' more recent outputs is Golden State. This book covers the strange alternate society that values truth and law above all else. Laszlo Ratesic is a veteran of the Speculative Service, who lives in the Golden State. The Golden State is where people who felt a certain way retreated to as truth eroded and lies made public life impossible. The worst crime in Golden State is contradicting the truth and it's Laz's job to stop those crimes. As a member of the Speculative Service he is one of the few who is allowed to harbor untruths, but in his work he'll come to realize that the Golden State isn't all that it seems.
Order of Books » Authors » Order of Ben H. Winters Books