Order of Ben Kane Books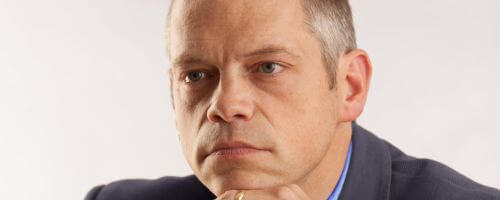 Ben Kane is an Irish author of historical fiction novels. He writes the Forgotten Legion Chronicles, Hannibal, and Eagles of Rome series. Born in Kenya to Irish parents while his father worked there as a veterinarian. When he was 7, his family moved back to Ireland. Growing up, Ben was always an avid reader, but his favourite books were military and historical fiction. Despite this, he never wanted to pursue writing and only ever wanted to be a veterinarian. He went to school, began his career and moved to the UK, but meanwhile he couldn't help but get the travel bug, and spent months and then years travelling around the world (having visiting close to 70 countries in total, and all seven continents). Ben now lives in North Somerset, England with his wife and family.
Ben Kane made his debut as a published author in 2008 with The Forgotten Legion. Below is a list of Ben Kane's books in order of when they were originally released:
Publication Order of Forgotten Legion Chronicles Books
Publication Order of Clash of Empires Books
Publication Order of Hannibal Books
Chronological Order of Hannibal Books
Publication Order of Richard the Lionheart Books
Publication Order of Spartacus Books
Publication Order of Eagles of Rome Books
Publication Order of Short Story Collections
Publication Order of Anthologies
Note: Pompeii also contains contributions by Stephanie Dray, Sophie Perinot, Kate Quinn and Vicky Alvear Shecter.
If You Like Ben Kane Books, You'll Love…
Ben Kane Synopsis: In The Forgotten Legion by Ben Kane (book 1 of the Forgotten Legion Chronicles), Romulus and Fabiola are twins, born into slavery after their mother is raped by a drunken nobleman. At thirteen-years-old, they are sold – Romulus to gladiator school, Fabiola into prostitution where she will catch the eye of one of the most powerful men in Rome. Tarquinius is an Etruscan warrior and soothsayer, and an enemy of Rome, but doomed to fight for the Republic in the Forgotten Legion. Brennus is a Gaul; the Romans killed his entire family. He rises to become one of the most famous and feared gladiators of his day – and mentor to the boy slave, Romulus, who dreams night and day of escape and revenge. The lives of the four are bound together into a marvellous story which begins in a Rome riven by corruption, violence and politics, and ends far away at the very border of the known world.
Order of Books » Authors » Order of Ben Kane Books