Order of Brian Jacques Books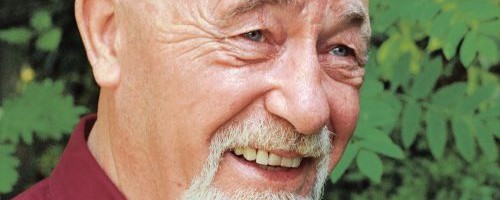 Brian Jacques (1939-2011) was an English author of children's fantasy novels. He is best known for his Redwall series. Brian grew up in Liverpool, where as a boy, his father read him the works of Sir Arthur Conan Doyle, Robert Louis Stevenson and Edgar Rice Burroughs. Despite his French-looking last name (which is actually pronounced "Jakes"), his family has never been able to find any record of having French ancestry. He originally wrote Redwall for blind children he met when he was delivering milk, but it got attention when his former English teacher Alan Durband (who had also taught Paul McCartney and George Harrison) showed it to his publisher and told them they'd be "foolish not to publish it." Jacques passed away in February 2011 due to a heart attack.
Brian Jacques became a published novelist with the novel Redwall, published in 1986. His final novel was The Rogue Crew, which was published posthumously in 2011. Below is a list of Brian Jacques' books in order of when they were first released:
Publication Order of Redwall Books
Chronological Order of Redwall Books
Publication Order of Tribes of Redwall Books
Publication Order of A Tale of Redwall Books
Publication Order of Redwall Picture Books
Publication Order of Redwall Non-Fiction Books
Publication Order of Flying Dutchman Books
Publication Order of Urso Brunov Picture Books
Publication Order of Short Story Collections
Publication Order of Anthologies
If You Like Brian Jacques Books, You'll Love…
Brian Jacques Synopses: The short story collection Seven Strange and Ghostly Tales by Brian Jacques is full of stories involving vampires, mummies and various ghouls. And in the end, the troublemakers get what's coming to them.
In Castaways of the Flying Dutchman by Brian Jacques, a boy named Neb and his dog travel around the world on the ghost ship called The Flying Dutchman to find those who need help. In their travels, they come across a 19th century village that is on the brink of being destroyed. The novel launched a trilogy of novels by Brian Jacques.
Shop Worldwide: Amazon.com | Amazon.co.uk | Amazon.ca
Order of Books » Authors » Order of Brian Jacques Books
One Response to "Order of Brian Jacques Books"