Order of Brigid Kemmerer Books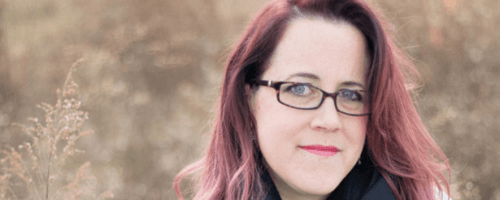 Brigid Kemmerer is an American author of Young Adult novels. She writes the Elemental series. She is a New York Times bestselling author. Brigid writes both standard YA as well as paranormal YA fiction. She writes full-time and enjoys lifting weights in her spare time. Brigid lives near Baltimore, Maryland with her husband, sons, dog, and cat.
Brigid Kemmerer made her debut as a novelist in 2012 with Elemental, which launched the series of the same name. Below is a list of Brigid Kemmerer's books in order of when they were first released:
Publication Order of Cursebreakers Books
Publication Order of Defy the Night Books
Publication Order of Elemental Books
Publication Order of Forging Silver Into Stars Books
Publication Order of Standalone Novels
If You Like Brigid Kemmerer Books, You'll Love…
Brigid Kemmerer Synopsis: Thicker Than Water is a standalone novel by Brigid Kemmerer. Thomas Bellweather hasn't been in town long. Just long enough for his newlywed mother to be murdered, and for his new stepdad's cop colleagues to decide Thomas is the primary suspect.
Not that there's any evidence. But before Thomas got to Frederick there had only been one other murder in twenty years.
The only person who will listen to him is Charlotte Rooker, little sister to three cops and, with her soft hands and sweet curves, straight-up dangerous to Thomas. Her friend was the previous murder victim. And she'd like some answers… Answers that could get them both killed, and reveal a truth Thomas would die to keep hidden.
The more they dig, the more it becomes apparent that the only way they'll hear the truth is from the source – the killer.
Not the kind of future plan a college recruiter likes to hear. But then, the better it works, the less likely either of them is going to have a future…
Letters to the Lost is a standalone title by Brigid Kemmerer. Juliet Young always writes letters to her mother, a world-traveling photojournalist. Even after her mother's death, she leaves letters at her grave. It's her method of coping.
Declan Murphy isn't the sort of guy you want to cross. In the midst of his court-ordered community service at the local cemetery, he's trying to escape the demons of his past.
When Declan reads a haunting letter left beside a grave, he can't resist writing back. Soon, he's opening up to a complete stranger, and their connection is immediate. But neither Declan nor Juliet knows that they're not actually strangers. When life at school interferes with their secret life of letters, sparks will fly as Juliet and Declan discover truths that might tear them apart.
More Than We Can Tell is a standalone novel by Brigid Kemmerer. With loving adoptive parents by his side, Rev Fletcher has managed to keep the demons of his past under control… until he receives a letter from his abusive father and the trauma of his childhood comes back to the forefront.
Emma Blue's parents are constantly fighting, and her only escape is the computer game she built herself. But when a cruel online troll's harassment gets even worse, she not only loses confidence but starts to fear for her safety.
When Rev and Emma meet, they're both longing to lift the burden of their secrets. They connect instantly and deeply, promising to help each other no matter what. But soon Rev and Emma's secrets threaten to ruin them, and they'll need more than a promise to find their way out.
Order of Books » Authors » Order of Brigid Kemmerer Books