Order of Brittany Cavallaro Books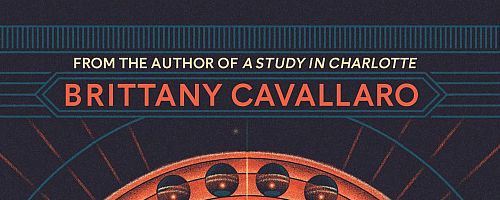 Brittany Cavallaro is an American author best known as the author of the Charlotte Holmes series of books.
Cavallaro grew up in Springfield, Illinois until she left as a teenager to study creative writing at the Interlochen Arts Academy. She studied creative writing then and has continued to study it, teach it, and produce it in all of the years. She taught creative writing at the University of Wisconsin and also helped gifted high school students through Northwestern University's CTD program. She now makes her home in Michigan where she writes and works as a creative writing instructor as her alma matter.
Publication Order of Akron Books
Publication Order of Charlotte Holmes Books
Publication Order of Muse Books
Publication Order of Standalone Novels
Publication Order of Anthologies
If You Like Brittany Cavallaro Books, You'll Love…
A Study in Charlotte is the first book in the Charlotte Holmes series. The book begins with Jamie Watson, great-great-great-granddaughter of John Watson, who has always been intrigued by Charlotte Holmes, the great-great-great-granddaughter of Sherlock Holmes. The Holmes family has always been weird and Charlotte is no different. The two girls end up meeting up at a Connecticut boarding school, but Charlotte is not looking for friends. She ends up turning to Jamie when a student they both have history with ends up dead. The two soon realize they are the only ones they can trust and work together to find out what happened.
Muse takes place in 1893 when war is on the horizon in the First American Kingdom. Claire Emerson doesn't have time to deal with that though as she is being controlled by her father. He's a genius inventor who believes his gifts are granted to him by her touch and he doesn't let her out of his sight. Claire makes plans to escape despite her friend Beatrix's wishes to stay and join the resistance movement. Her life is upended when her father's weapon fails and she is taken captive by Governor Remy Duchamp. He also believes that her touch grants him special powers and being someone else's muse is the last thing she wants. However, now she has a choice in the matter. Will she quietly remake her world from the shadows—or bring it down in flames?
Order of Books » Authors » Order of Brittany Cavallaro Books