Order of C.M. Sutter Books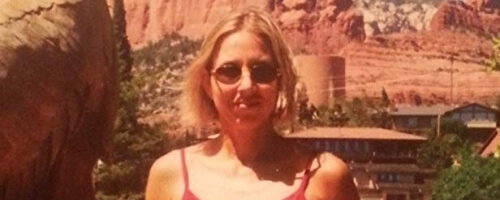 C.M Sutter is an American author best known for creating the Detective Jade Monroe series of crime thriller books. She is also the author of the em>Psychic Detective Kate Pierce series, among others.
Sutter was born in San Jose, California but ended up splitting her time between Wisconsin and California as a young person. She would end up choosing Wisconsin for several years of her life before heading to the south and warmer climates. She worked for a number of large companies, worked as a massage therapist and even owned her own corporation. In 2014, she began writing and self-publishing. She drew upon her early Wisconsin years for the Jade Monroe series as it is set in a fictitious Wisconsin town.
Publication Order of Agent Jade Monroe FBI Thriller Books
Publication Order of Amber Monroe Crime Thriller Books
Publication Order of Detective Jade Monroe Books
Publication Order of Detective Jesse McCord Books
Publication Order of Psychic Detective Kate Pierce Crime Thriller Books
If You Like C.M. Sutter Books, You'll Love…
Retribution is the first book in the Psychic Detective Kate Pierce Crime Thriller series. Two prominent attorneys have died in Chicago and they are drug-related, but nothing else is known about them. The Chicago Police and the FBI are left clueless, with the media haunting them. The city decides to call in the psychic detective Kate Pierce to help solve the crime. Kate is reluctant at first, but when a friend of hers goes missing she knows what she has to do. Guided by her dreams and her determination, Kate is on the hunt for the killer.

The first book in the Detective Jade Monroe Crime Thriller series is called Maniacal. A body is found at a local lake in North Bend and this is just not the type of thing that happens in North Bend. Until now, now the bodies are piling up. The pressure is on Jade and her partner Jack Steele to solve this case before another victim, possibly someone close to her, is claimed.
Order of Books » Authors » Order of C.M. Sutter Books