Order of C. Robert Cargill Books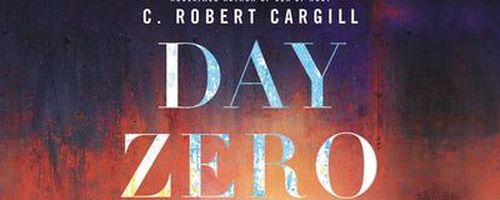 C. Robert Cargill is an American screenwriter and author. As an author, he is best known for writing Day Zero and Sea of Rust.
Cargill had previously worked as a movie reviewer on sites like Ain't It Cool News and Spill.com, but eventually had to leave his post after finding success in the world of screenwriting. He had a dream of writing fiction from a young age and was finally able to breakthrough in 2012 when the screenplay he co-wrote, Sinister, was made into a film and then in 2013 when Dreams and Shadows, his first novel, was published.
Publication Order of Dreams & Shadows Books
Publication Order of Standalone Novels
Publication Order of Collections
If You Like C. Robert Cargill Books, You'll Love…
Day Zero is about Pounce, a nannybot in the style of a plush anthropomorphic tiger, that has just found his box thus realizing that he is disposable and will be discarded when Ezra no longer needs him. Meanwhile, a robot revolution is nearing and Ezra's parents are none the wiser. When the robots unify and revolt they can only watch in horror. Now, Pounce is faced with an impossible choice: join the revolution or protect Ezra.
Sea of Rust follows a scavenger robot wandering the wasteland that destroyed humanity. It has been fifteen years since the last human died at the hands of a robot and now humankind is extinct. The world is controlled by One World Intelligence, a shared consciousness of millions of robots. However, not all robots want to give up their individuality to the greater power. The resisters are outcasts who wander among the underground. One of the resisters is Brittle, a scavenger robot. Brittle is unable to experience emotions, but still finds itself haunted by the crimes of the robots. It will try to come to terms with the guilt of what was done.
Order of Books » Authors » Order of C. Robert Cargill Books