Order of Caimh McDonnell Books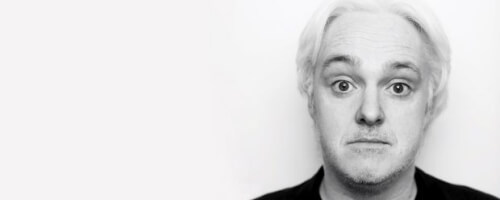 Caimh McDonnell is a Irish author, television writer, and stand-up comedian. He has performed stand-up across the world including working at the Edinburgh festival most years. McDonnell is the author of the popular Dublin Trilogy series of books.
McDonnell was born in Limerick before being raised in Dublin, although he now lives in Manchester. McDonnell has worked on multiple TV shows including Mock the Week, Have I Got News for You, and Panelbeaters which he created with Gary Delaney. He has also worked as a children's TV writer on the CBBC animated series Pet Squad, which he also created.
Publication Order of Dublin Trilogy Books
Chronological Order of Dublin Trilogy Books
Publication Order of McGarry Stateside Books
Publication Order of MCM Investigations Books
Publication Order of Stranger Times Books
(as C.K. McDonnell)
Publication Order of Standalone Novels
Publication Order of Short Story Collections
Publication Order of Short Stories/Novellas
Publication Order of Anthologies
If You Like Caimh McDonnell Books, You'll Love…
McConnell's first book, and the first of the Dublin Trilogy, is called A Man With One of Those Faces. Paul Mulchrone has had someone try to kill him twice now. The first time it was on accident. The second time? That was deliberate. Paul doesn't know what to do but run and finds himself turning to a nurse who has read too many crime novels and a renegade copper who loves violence. The trio find themselves in the middle of one of the most notorious crimes in Irish history and they need to solve it – or they might just end up dead. A brilliant blend of action and Irish humor.
Disaster Inc tells the story of Bunny McGarry who has a killer hangover, and all he really wants is a good breakfast and a cup of tea. Instead, two masked men come into the diner that he's in to rob the place. A female patron is not who she seems and the odds aren't great she'll live another day. She knows things that have people wanting her dead and Bunny is the only man who can help.
Order of Books » Authors » Order of Caimh McDonnell Books