Order of Candace Calvert Books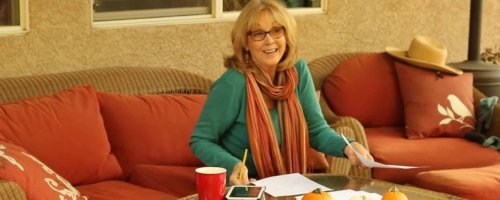 Candace Calvert is an American author best known for writing "medical hope opera" books including the Crisis Team series, the Mercy Hospital series, and the Grace Medical series. The books take readers inside the world of emergency medicine and are filled with charismatic characters, romance, and action.
Calvert is a native of northern California where she lives with her family. She is the mother of two and has eight grandchildren. When she is not writing, Candace considers herself to be a "foodie" and loves cooking. Candace was an ER nurse and earlier in her life she was in an equestrian accident that broke her neck. It was during her recovery that she realized just how important love and laughter are in her life which informs her writing in many ways.
Publication Order of Mercy Hospital Books
Publication Order of Grace Medical Books
Publication Order of Crisis Team Books
Publication Order of Short Stories/Novellas
Publication Order of Anthologies
If You Like Candace Calvert Books, You'll Love…
By Your Side is the first book in the Crisis Team series. The book follows an ER nurse named Macy Wynn. She grew up in the hard foster care system and is now looking for the fellow foster child that she considered to be a sister. When she finds her, the girl is in trouble and in need of help. Macy is determined to help her no matter what it takes and even comes head to head with Deputy Fletcher Holt. He's attracted to Macy instantly and will do what it takes to help stop her from a brutal sniper.
The first book in Grace Medical is Trauma Plan. Riley Hale is an ER nurse that has been sidelined due to injuries after a vicious assault. She is determined to return to work, but the hospital is treating her with kid gloves and not allowing her to attempt simple tasks. While the community is attempting to shut the doors on the clinic, Dr. Jack Travis is fighting it tooth and nail. The issue will draw Jack to Riley and he soon finds that he shares that compassion with Riley and an attraction forms between the two of them.
Order of Books » Authors » Order of Candace Calvert Books