Order of Candice Carty-Williams Books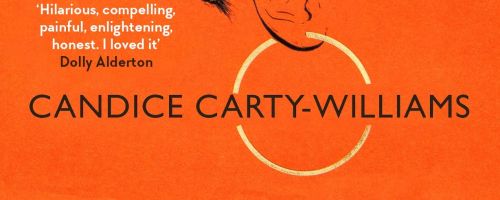 Candice Carty-Williams is a British writer who debuted on the scene in 2019 with Queenie. That book would go on to be named Book of the Year at the British Book Awards. Carty-Williams was the first black woman to win that award in its history.
Carty-Williams grew up in South London to a Jamaican father and Jamaican-Indian mother. Her father came to Britain at the age of just 16. She came to writing really late late in life and has said that she is still trying to find her confidence. In addition to her novels, Candice has written for multiple publications, including The Guardian, Vogue, and Refinery29.
Publication Order of Standalone Novels
Publication Order of Anthologies
If You Like Candice Carty-Williams Books, You'll Love…
Queenie is a twenty-five-year-old Jamaican British woman living in London. She finds herself caught between the two cultures, but slotting into neither. Queenie works at a national newspaper which forces her to compare herself to her middle class peers. She has a long-term white boyfriend, but after they break-up she starts to seek comfort in all of the wrong places. As she is making multiple questionable decisions in her life, Queenie is forced to look in the mirror and ask herself: What are you doing? Why are you doing it? and Who do you want to be?
Carty-Williams followed that book up with Empress & Aniya, a YA novel. The book sees a girl named Empress heading to a new school. Aniya has been going here for awhile, but the two are not best friends after Empress arrives. The two teenage girls end up accidentally casting a spell on their 16th birthday and switch bodies. The girls will need to rely on each other to get through this. The two will find that friendship is the most important magic of all.
Order of Books » Authors »