Order of Candice Gilmer Books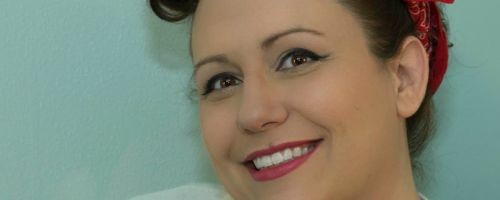 Candice Gilmer is an American author of contemporary and paranormal romance novels. She is a New York Times and USA Today bestselling author. Candice grew up in the Midwestern United States, where she learned to keep her family members close – especially those who have basements during tornado season. She splits her time between being a mother and being a writer. While healing wounded children and fixing broken toys, Candice is writing stories while children's TV shows play in the background.
Candice Gilmer made her debut as a novelist in 2008, publishing three novels that year. Below is a list of Candice Gilmer's books in order of when they were originally released:
Publication Order of Moonlight and Shadows Books
Publication Order of Guys and Godmothers Books
Publication Order of Mythicals Books
Publication Order of Celestial Springs Salon Books
Publication Order of The Charming Fairy Tales Books
Publication Order of Mythical Knights Books
Publication Order of Vampire Mythicals Books
Publication Order of Barrum, KS Books
Publication Order of Most Wanted Alien Brides: Kantenans Books
Publication Order of Short Stories/Novellas
If You Like Candice Gilmer Books, You'll Love…
Candice Gilmer Synopsis: Mission of Christmas by Candice Gilmer is an 83-page novella. Erica Jones can easily be compared to Scrooge, and she doesn't care who knows it. Christmas just isn't her thing. While some may feel that everything is "merrier and brighter" during the holiday season, she would argue that it's no better, just colder. On the other hand, Andrew Hawkins has never had a bad Christmas and has never understood what Erica's problem with it is. To him, it's all about family and togetherness and faith. Instead, the faintest twinkle of tinsel or the whiff of evergreen sends Erica into self-imposed exile to watch the latest action movie. Not this year. This year, Andrew is on a mission to find Erica's Christmas spirit, even if he has to drag her, kicking and screaming.
Order of Books » Authors » Order of Candice Gilmer Books