Order of Carissa Broadbent Books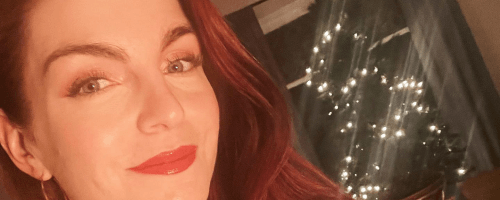 Carissa Broadbent is an author of fantasy novels. She has been writing since she was about 9, although hopes her stories are a little less depressing and better written. When she isn't writing, Carissa works a day job in cybersecurity marketing. She also enjoys watching movies. She lives in Rhode Island with her partner and pets.
Carissa Broadbent made her debut as a novelist in 2017 with A Palace Fractured. Below is a list of Carissa Broadbent's books in order of when they were first released:
Publication Order of Crowns of Nyaxia Books
| | | |
| --- | --- | --- |
| The Serpent and the Wings of Night | (2022) | |
| The Ashes and the Star-Cursed King | (2023) | |
| Six Scorched Roses | (2023) | |
Publication Order of The Valtain Preludes Books
Publication Order of The Valtain Testaments Books
Publication Order of The War of Lost Hearts Books
Publication Order of Mortal Enemies to Monster Lovers Books
| | | |
| --- | --- | --- |
| Slaying the Vampire Conqueror | (2023) | |
| Slaying the Shifter Prince | (2023) | |
| Slaying the Frost King | (2023) | |
| Slaying the Naga King | (2023) | |
| Slaying the Shadow Prince | (2023) | |
If You Like Carissa Broadbent Books, You'll Love…
Carissa Broadbent Synopses: The Serpent and the Wings of Night by Carissa Broadbent is the first book in her Crowns of Nyaxia series. Oraya, the adopted human daughter of the Nightborn vampire king, has defied the odds to carve out her place in a world inherently hostile to her kind. Her sole chance at transcending her status as prey lies in participating in the Kejari, a fabled tournament hosted by the goddess of death herself.
However, victory in the Kejari is no small feat, pitting her against the most savage warriors from all three vampire houses. To stand a chance, Oraya must form an uneasy alliance with a shadowy adversary.
Enter Raihn, a figure radiating danger on all fronts. He is a merciless vampire, a lethal assassin, and a direct threat to her father's reign—yet also her fiercest competition. Strangely, what terrifies Oraya most is the inexplicable attraction she feels toward him.
But within the confines of the Kejari, compassion finds no place. The House of Night teeters on the brink of war, shattering everything Oraya once believed about her home. Raihn may be the one who truly comprehends her, but their budding connection could spell her undoing in a realm where love is the deadliest of all adversaries.
Daughter of No Worlds is the first book in The War of Lost Hearts series from novelist Carissa Broadbent.
Taken from her long-forgotten homeland as a child, Tisaanah has honed her survival skills with nothing but her sharp intellect and a hint of magic. Yet, the night she endeavors to purchase her freedom, she narrowly escapes with her life hanging by a thread.
Driven by an unwavering determination to rescue her dear friend left behind, Tisaanah embarks on a journey to the Orders, the most formidable gatherings of magic Wielders in the known world. However, to gain entry into their esteemed ranks, she must serve as an apprentice under the tutelage of Maxantarius Farlione, a handsome and reclusive fire wielder who harbors a profound disdain for the Orders.
The Orders' true motives remain veiled in mystery, and Tisaanah must prove her mettle in the face of an impending war. Yet, even more perilous are the emotions stirring within her for Maxantarius. The painful memories of his bloody past, ones he wishes to bury, may hold the key to her future—or the ruin of them both.
Unwavering in her resolve to rescue those she left behind, Tisaanah will not falter, even if it means entering the treacherous games of the Orders. Even if it necessitates the ultimate sacrifice of her heart. And even if it entails wielding the very essence of death itself.
Order of Books » Authors »