Order of Carlos Castaneda Books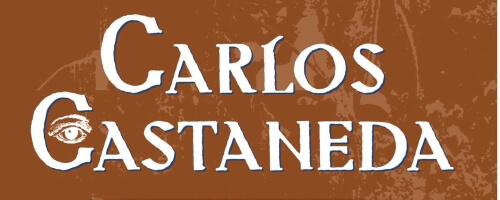 Carlos Castaneda was an American author best known for his The Teaching of Don Juan book that lead to a series of books about his own training in shamanism. His twelve books tell of his tutelage of a man that Castaneda claimed was a Yaqui "Man of Knowledge" named don Juan Matus. He is considered one of the defining forces of the 1960s and a big part of the New Age movement that took place around that time.
Carlos was born in 1925 in Peru. Castaneda came to the United States in the early 1950s, but he was naturalized as an American citizen in 1957. He attended UCLA where he received his PhD in anthropology. His first three books were written while he was an anthropology student and he used the books as his research log which lead to his degree. He was once the subject of a cover article by Time Magazine that described him as "an enigma wrapped in a mystery wrapped in a tortilla". Which is not something that aged very well for Time Magazine.
Publication Order of The Teachings of Don Juan Books
| | | |
| --- | --- | --- |
| The Teachings of Don Juan | (1968) | |
| A Separate Reality | (1971) | |
| Journey to Ixtlan | (1972) | |
| Tales of Power | (1974) | |
| Second Ring of Power | (1977) | |
| Eagle's Gift | (1981) | |
| Fire from Within | (1984) | |
| The Power of Silence | (1987) | |
| The Art of Dreaming | (1993) | |
| Magical Passes | (1997) | |
| The Wheel of Time | (1998) | |
| The Active Side of Infinity | (1999) | |
If You Like Carlos Castaneda Books, You'll Love…
The Teaching of Don Juan was the first manuscript published by Castaneda as an anthropology student. The book tells of Castaneda's time as an apprentice for the Yaqui Indian sorcerer, don Juan Matus. The book describes don Juan's philosophies which have inspired a generation while also delving into Castaneda's reflections on them. There is some debate as to whether this is a work of fiction or if Castaneda truly experienced these things, but that is sort of missing the point of what these books are attempting to do.
Castaneda's most controversial book is The Art of Dreaming. The book focuses on lucid dreaming and the many adventures that Castaneda experiences through them.
Order of Books » Authors » Order of Carlos Castaneda Books