Order of Carol Wyer Books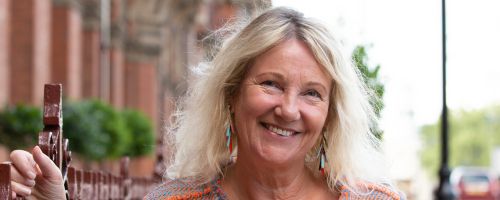 Carol Wyer is an English author of crime thriller and women's fiction novels. She is a USA Today bestselling author. She writes the Detective Natalie Ward series. Prior to becoming a novelist, Carol was a teacher and a linguist. She began her writing career writing women's fiction, and then began writing crime fiction in 2017. Her novels have sold over a million copies and have been translated into nine languages. Carol lives in Staffordshire with her husband.
Carol Wyer made her debut as an author in 2011 with the novel Mini Skirts and Laughter Lines. Below is a list of Carol Wyer's books in order of when they were first published:
Publication Order of DI Robyn Carter Books
Publication Order of Detective Natalie Ward Books
Publication Order of Detective Kate Young Books
Publication Order of Standalone Novels
If You Like Carol Wyer Books, You'll Love…
Carol Wyer Synopses: Little Girl Lost is the first book in the DI Robyn Carter series by Carol Wyer. Abigail lives the perfect life with her doting husband and adorable baby Izzy. But someone knows a secret about Abigail and they want the truth to be told.
When Izzy is snatched from a parking lot, the case hits the desk of Detective Robyn Carter. Someone has been sending threatening messages to Abigail from an anonymous number. What is Abigail hiding?
Robyn's instincts tell her there's a connection between Izzy's abduction and two murders she is investigating. But the last time she acted on impulse her fiancé was killed. To break this case and earn her place back on the force, she must learn to trust herself again – and fast. Robyn is on the hunt for a ruthless serial killer. And unless she gets to the twisted individual in time a little girl will die…
The Birthday by Carol Wyer is the first Detective Natalie Ward novel. When five-year-old Ava Sawyer goes missing from a birthday party at a local garden centre, the police are stuck without many leads. That is until two years later, when Ava's body is found and another little girl, Audrey Briggs, goes missing. Audrey was also at the party…
Leading the investigation is Detective Natalie Ward. A mother of two teenagers, this case chills her to the bone, and is a disturbing reminder of the last case she worked on. One that still keeps her up at night…
Natalie soon discovers that Ava's mother's alibi isn't exactly ironclad and as she digs deeper, she's sure Ava's father knows more than he's letting on. And what did the owner of the garden centre Elsa see that day? Something that she's not telling Natalie…
Just as Natalie is facing up to the grim possibility that Ava and Audrey were killed by someone close to home, another little girl from the party doesn't come home from her ballet lesson. Can Natalie find a way to stop this killer before more innocent lives are taken?
Three Little Birds is a standalone novel by Carol Wyer. Charlie Blundell is still grieving over the tragic death of her only daughter. She drifts between her job at the Art cafe and her hospital radio show – the only things which give her any purpose. Her best friend, the madcap Mercedes, cajoles Charlie into writing a 'carpe diem' list, but then swaps Charlie's list with her own. Now, each must complete the other's challenges, and the outcomes will astound both of them. The challenges begin as a series of relatively harmless, fun activities. Soon, though, the stakes increase when Charlie has to complete her challenges to save the hospital radio station. As the tasks become increasingly more difficult, a handsome stranger takes an interest in her, but he is not how he first appears. One challenge causes a secret buried deep within her to surface, which may prove to be her undoing.
Order of Books » Authors » Order of Carol Wyer Books