Order of Catherine Coles Books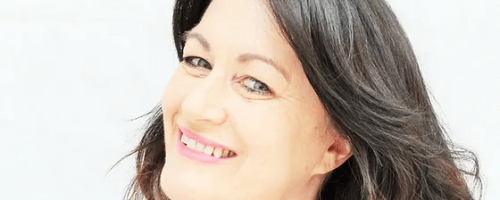 Catherine Coles is an English author of cozy mystery novels. She writes the Tommy & Evelyn Christie Mysteries series and the Martha Miller Mysteries series. Catherine was born in Germany and grew up a military brat, meanwhile reading everything she could get her hands on. She fell in love with mysteries from reading Nancy Drew books and then found Agatha Christie, who became her favourite author. She sets her novels in the English countryside, at different points in history. Catherine lives in North East England with her two dogs.
Catherine Coles made her debut as a novelist in 2016 with the novels Doctor Behind the Mask and Duty of Care. Below is a list of Catherine Coles' books in order of when they were originally published:
Publication Order of Martha Miller Mysteries Books
Publication Order of Seacrest Siblings Books
Publication Order of Tommy & Evelyn Christie Books
Publication Order of Standalone Novels
Publication Order of Anthologies
If You Like Catherine Coles Books, You'll Love…
Catherine Coles Synopses: Poison at the Village Show is the first Martha Miller Mystery novel by Catherine Coles. With the end of the war, everyone is looking forward to a pleasant day at the Westleham Village Show.
Martha Miller, a newcomer, does not, however, share the excitement. Martha has been seen as an outsider in Westleham ever since her husband Stan left for work one day and never came back. According to local rumors, Martha is to blame…
With her delectable homemade plum gin, Martha hopes to win over the villagers. However, as the tangy beverage is consumed, disaster strikes! Alice Warren, chairwoman of the village show, falls to the ground; she has been poisoned!
Martha is determined to establish her innocence and locate the real offender as suspicion once more points in her direction. Luke Walker, the new vicar, is able to assist her.
But why and who would kill Alice? Will Luke and Martha also be able to identify the perpetrator of the poisoning before it is too late?
Daggers at the County Fair by Catherine Coles is book 2 in the Martha Miller Mysteries series. Martha Miller is the honorary guest at the Winteringham Country Fair as a token of appreciation for her previous outstanding work as an amateur sleuth solving crimes. But this time, rather than apprehending a killer, she is looking forward to merely judging dog shows and drinking cream tea!
In addition, Martha is just beginning to enjoy spending quality time with Vicar Luke Walker away from the gossip and prying eyes of her own village when tragedy strikes and Martha's trusted red setter Lizzie discovers the local teen femme fatale stabbed to death behind the tea tent!
However, who and why would want to kill such a young girl? It would appear that Martha and Luke have yet another case to solve, and someone in the village has secrets to hide.
Murder at the Manor by Catherine Coles is the first book in the Tommy & Evelyn Christie Mystery series. Evelyn Christie has accepted another long, dreary weekend at the family home of her husband, Tommy, Hessleham Hall. However, when the shocking murder of his uncle, the Earl of Northmoor, occurs, it proves to be anything but boring!
Before the bungling local police decide the Earl was bumped off so Tommy could inherit his title, Evelyn must use all of her sleuthing skills she acquired while working as a police officer during the war to identify the murderer.
Murder at the Village Fete is the second book in Catherine Coles' Tommy & Evelyn Christie series. Evelyn Christie, the new Lady Northmoor, is looking forward to hosting the local village fete in the grounds of Hessleham Hall.
However, the last thing she expects to see on the morning of the fete is the local Member of Parliament face down in the stream at the edge of the lawn! Evelyn and her husband, Tommy, are again called into action to find the dastardly murderer before he strikes again!
Order of Books » Authors » Order of Catherine Coles Books