Order of Catherine Fisher Books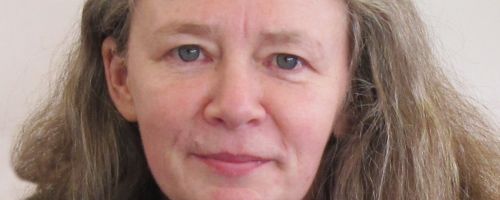 Catherine Fisher is a Welsh author of YA fantasy novels and poetry. She graduated from the University of Wales with a degree in English. In addition to her degree, she also has a fascination for myth and history. he has worked in education and archaeology and as a lecturer in creative writing at the University of Glamorgan. She is a Fellow of the Welsh Academy. Catherine lives in Newport, South Wales.
Catherine Fisher made her debut as a published author was a poetry collection entitled Immrama. Her debut novel was a standalone novel entitled The Conjuror's Game in 1990. Below is a list of Catherine Fisher's books in order of when they were originally published:
Publication Order of The Snow-Walker Books
Publication Order of Book of The Crow Books
Publication Order of The Oracle Prophecies Books
Publication Order of Incarceron Books
Publication Order of Island Of The Mighty Books
Publication Order of Chronoptika Quartet Books
Publication Order of The Clockwork Crow Books
Publication Order of Standalone Novels
Publication Order of Short Stories/Novellas
Publication Order of Short Story Collections
Publication Order of Picture Books
Notes: The Relic Master is also known as The Dark City. The Interrex is also known as The Lost Heiress. Flain's Coronet was also titled The Hidden Coronet. The Oracle was also released under the title of The Oracle Betrayed. The Archon is also known as The Sphere of Secrets. The Scarab was also titled Day of the Scarab. The Box of Red Brocade was also titled as The Slanted Worlds. Darkwater Hall is also known as Darkwater.
If You Like Catherine Fisher Books, You'll Love…
Catherine Fisher Synopses: Altered States is a poetry collection by Catherine Fisher. A Victorian skeleton and a Vampire Ballet are among the unusual subjects in this collection. Lyrical grace combined with a sharp eye for imagery and a precise use of language are Fisher's hallmarks. Her themes are history, religion, and memory, highlighted in her sequence about an amnesiac and, in the final section of sonnets, an imaginative chronicle of immigrant forebears.
In The Conjouror's Game by Catherine Fisher, Alick wonders where Luke Ferris gets his healing powers, why he has six fingers and how he's connected to the sinister goings-on in Halcombe Great Wood. Unwittingly, Alick unleashes dark and terrifying forces on the world.
Order of Books » Authors » Order of Catherine Fisher Books