Order of Chad Zunker Books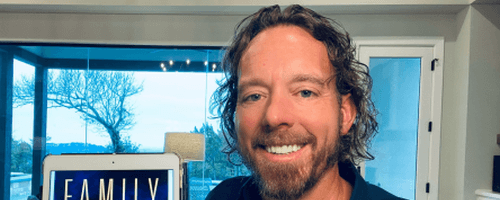 Chad Zunker is an American author. He is best known for writing the David Adams series and the Sam Callahan series.
Zunker attended the University of Texas where he studied journalism. He was also a member of the school's football team, the Longhorns. He was a walk-on player, but his dreams of the NFL were quickly crushed after going against a 6'5″ and 240 pound senior in practice. From that time forward, he set his goal to write full time. Zunker makes his home in Austin, Texas with his wife Katie and their children.
Publication Order of David Adams Books
Publication Order of Sam Callahan Books
Publication Order of Standalone Novels
If You Like Chad Zunker Books, You'll Love…
The Tracker is the first book in the Sam Callahan series. Callahan is in law school, but moonlights as a political tracker. He is paid to hide in crowds and shadow candidates in order to gain information on them to give to their opponents. An anonymous tip sends him to see a congressional candidate as they are going into a hotel with a blonde woman. That trip ends in murder. He catches it all on his phone, but that puts a huge target on his back. Now he's on the run as he's set-up to be the fall guy. His new mission is to uncover who is behind this conspiracy and figure out how far it goes.
The David Adams series begins with An Equal Justice. Adams has begun a fast-track career at a prestigious law firm and has the life he's always wanted. Then a fellow associate offers him a warning shortly before committing suicide. The death leads David to discovering a secret enclave of unhoused people in the city. He feels an affinity with them and believes them to be the secret to the truth behind the conspiracy. When one of his new street friends is killed, David starts to question his employer and sets out to find out why.
Order of Books » Authors »