Order of Charles Martin Books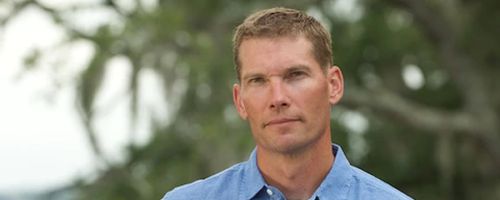 Charles Martin is an American author perhaps best known for The Mountain Between Us which was made into a major motion picture by FOX studios, starring Kate Winslet and Idris Elba.
After graduating college, Martin couldn't find a job and ended up taking a job with his brother-in-law selling insurance. He was very successful, going so far as to get offered a six-figure salary at a Fortune 500 company as Vice President, but he turned it down in hopes of selling his first novel. That book would become The Dead Don't Dance.
Publication Order of Awakening Books
Publication Order of Murphy Shepherd Books
Publication Order of Standalone Novels
Publication Order of Religious Books
If You Like Charlies Martin Books, You'll Love…
Charles Martin's first book, The Dead Don't Dance is quite the emotional rollercoaster. A story of a young man named Dylan Styles who is expecting his first child with his wife Maggie. They are in love at the end of summer and everything is great in their lives. When tragedy strikes, Dylan falls apart and it's up to him and his faith to snap him out of it, to start living his life again. Will he give up? Or will he be able to become the man that he was before all this happened?
The Mountain Between Us has gotten a second life since the release of the movie and it's popularity has grown immensely. This book sees Dr. Ben Payne traveling back to Florida to perform a surgery and Ashley Knox heading east for her wedding. Their paths cross when their flight is canceled due to an upcoming storm. They both have places they need to be and Dr. Payne charters a plane for himself, giving the extra seat to Ashley. His seemingly good deed turns tragic though when the plane ends up going down in the High Uintas Wilderness. It's up to them to survive and find their way home while getting to know each other along the way.
Order of Books » Authors » Order of Charles Martin Books
One Response to "Order of Charles Martin Books"