Order of Charlotte Nicole Davis Books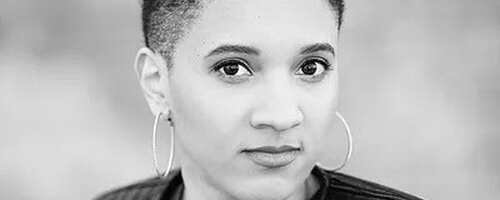 Charlotte Nicole Davis is an American author who debuted with The Good Luck Girls. The book has drawn comparisons to The Handmaid's Tale and HBO's Westworld as this book touches on issues like gender inequality, human trafficking, the practice of prostitution at a very young age, and differences in social class.
Charlotte grew up in Kansas City in the hear of the Old West and found that inspiring for writing fantasy. She took that place and time, as well as the genre of westerns, all of which have never been known for women of color. She wanted to take this genre and put some strong women of color in it, complete with bank robberies, and bounty hunters and campfires on the trail. The book has five main girls that are all portrayed as bold, strong, and badass. The book is a found-family story about these girls and is a strong to beginning to the series.
Publication Order of The Good Luck Girls Books
Publication Order of Anthologies
If You Like Charlotte Nicole Davis Books, You'll Love…
The Good Luck Girls focuses on five women: Aster (the protector), Violet (the favorite), Tansy (the medic), Mallow (the fighter), and the catalyst of the group, Clementine. The girls are known in the country of Arketta as "Good Luck Girls", but that name is a bit of a misnomer. They were sold to a "welcome house" as children and branded with cursed markings. This is a life they would've never chosen and they are stuck in it. That is until the day that Clementine accidentally kills a man. They manage to escape, but are being pursued by powerful forces by a country that doesn't want them to be free. The girls have little hope, but a bedtime story told to Good Luck Girls is their only hope. Some say it's a fairy tale, but either way these girls will need to rely on each other to survive.
Order of Books » Authors » Order of Charlotte Nicole Davis Books