Order of Chloe Esposito Books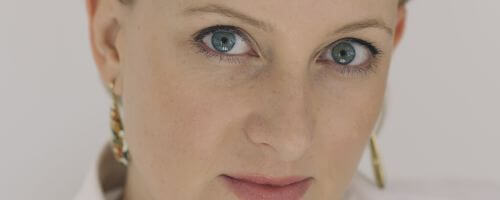 Chloe Esposito is an English author. She grew up in Cheltenham, England. She earned her BA and MA in English from Oxford University. Chloe has worked as a senior management consultant, an English teacher at two of the top private schools in the United Kingdom, and a fashion stylist. She is also a graduate of the Faber Academy. Chloe now lives in London with her husband and daughter.
Chloe Esposito made her debut as a novelist in 2017 with the novel Mad. Below is a list of Chloe Esposito's books in order of when they were originally released:
Publication Order of Mad, Bad, and Dangerous to Know Trilogy Books
If You Like Chloe Esposito Books, You'll Love…
Chloe Esposito Synopsis: Mad by Chloe Esposito is the first book in the Mad, Bad, and Dangerous To Know Trilogy series. Alvie Knightly is a trainwreck: aimless, haphazard, and pretty much constantly drunk. Alvie's existence is made even more futile in contrast to that of her identical and perfect twin sister, Beth. Alvie lives on social media, eats kebabs for breakfast, and gets stopped at security when the sex toy in her carry-on starts buzzing. Beth is married to a hot, rich Italian, dotes on her beautiful baby boy, and has always been their mother's favorite. The twins' days of having anything in common besides their looks are long gone.
When Beth sends Alvie a first-class plane ticket to visit her in Italy, Alvie is reluctant to go. But when she gets fired from the job she hates and her flatmates kick her out on the streets, a luxury villa in glitzy Taormina suddenly sounds more appealing. Beth asks Alvie to swap places with her for just a few hours so she can go out unnoticed by her husband. Alvie jumps at the chance to take over her sister's life – if only temporarily. But when the night ends with Beth dead at the bottom of the pool, Alvie realizes that this is her chance to change her life.
Alvie quickly discovers that living Beth's life is harder than she thought. What was her sister hiding from her husband? And why did Beth invite her to Italy at all? As Alvie digs deeper, she uncovers Mafia connections, secret lovers, attractive hitmen, and one extremely corrupt priest, all of whom are starting to catch on to her charade. Now Alvie has to rely on all the skills that made her unemployable – a turned-to-11 sex drive, a love of guns, lying to her mother – if she wants to keep her million-dollar prize. She is uncensored, unhinged, and unforgettable.
Order of Books » Authors » Order of Chloe Esposito Books