Order of Colleen Hoover Books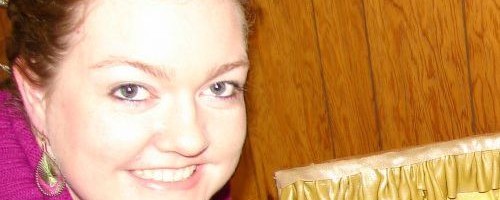 Colleen Hoover is an American author of romance novels who is rapidly growing in popularity. Her Slammed novels gave her the opportunity to quit her job and write full-time. She is addicted to Diet Pepsi and loves The Avett Brothers. Colleen lives in Texas with her husband and their three sons.
Colleen Hoover published her debut novel, Slammed in 2012. She would quickly follow that up later that year with Point of Retreat. Both of the novels have already been optioned for film. Below is a list of Colleen Hoover's books in order of when they were originally published:
Publication Order of Slammed Books
Publication Order of Hopeless Books
Publication Order of It Ends With Us Books
Publication Order of Maybe Books
Publication Order of Never Never Books
(with Tarryn Fisher)
Publication Order of Standalone Novels
Publication Order of Anthologies
Note: Never Never was written with Tarryn Fisher.
If You Like Colleen Hoover Books, You'll Love…
Colleen Hoover Synopses: Slammed is Colleen's debut novel and the first in its series. Layken is an 18 year-old girl who has just lost her father unexpectedly. In the midst of her helping her family with the pain of loss and grief, she meets a striking 21 year-old fellow poet named Will whose mere presence leaves her flustered. After a successful first date, a shocking revelation causes their relationship to falter. They soon realize that the only way they can express themselves is through their poetry.
In Point of Retreat, which is the second novel in Colleen's Slammed series, Layken and Will may have used their love to overcome the hardships early on in their relationship, but now a secret from Will's past has been revealed that leaves the couple questioning everything they knew about one another. Will Will fight in order to prove to Layken that their love is eternal, or must they give in to heartache?
In Colleen Hoover's standalone novel Hopeless, Sky meets a guy named Dean Holder, who can make Sky feel things she's never felt before. Immediately, he can leave her terrified and captivated at the same time, while digging up memories of hers that she has tried to forget. Even though Sky tries to keep Holder at a distance, he wants to know everything he can about her. When Sky finally gives in, she then finds out he's not who he says he is. Once the truth is learned, everything about Sky's life may change.
Shop Worldwide: Amazon.com | Amazon.co.uk | Amazon.ca
Order of Books » Authors » Order of Colleen Hoover Books
One Response to "Order of Colleen Hoover Books"