Order of Chris Culver Books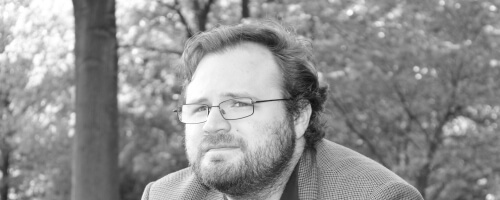 Chris Culver is an American author best known for writing the Ash Rashid series of mystery books. That series began with The Abbey which spent sixteen weeks on the New York Times bestseller list after its release.
Culver was born in Oklahoma and grew up in Indiana. He was very into reading as a child and would even sneak books into his desk so that he could read during classes. Culver earned his undergraduate degree at a private liberal arts college before going on to study in the PhD program in philosophy at Purdue. However, he ended up not finishing that when his wife took a job in Arkansas. He would go with her and take a job teaching at a small university in Arkansas where he finally decided to try his hand at writing.
Publication Order of Detective Ash Rashid Books
Publication Order of Detective Homer Watson Books
Publication Order of Gabe Ward Books
Publication Order of Hana Blackwood Books
Publication Order of Joe Court Books
Publication Order of Standalone Novels
If You Like Chris Culver Books, You'll Love…
The Abbey is the first book in the Detective Rashid series. Ash Rashid is on his way out of the police department as he can't stand the thought of doing another death investigation. He has plans to get out of this life, but those plans are thrown out of wack when his niece's body is found in the guest home of one of his city's most wealthy citizens. The case is being rule an overdose, but Rashid knows that something doesn't add up. Against order, he launches his own investigation and finds much more than he was looking for. Now, he'll need to work fast before more members of his family die.
Culver also writes the Mary Joe Court series of books that started with The Girl in the Motel. Detective Mary Joe Court has a past filled with nightmares, but she is starting to look excitedly towards the future. That all changes when she finds the body of a woman she grew up with. That woman helped put a gangster in prison twelve years ago, but now that ganger is out and looking to settle old scores.
Order of Books » Authors » Order of Chris Culver Books