Order of Chris Kennedy Books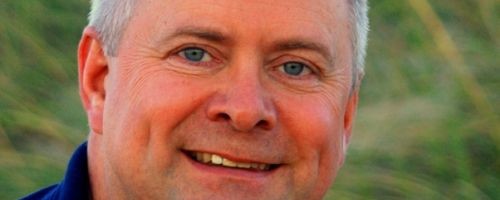 Chris Kennedy is an American author of science fiction and fantasy novels. Prior to becoming a novelist, Chris was a school principal and a naval aviator (with over 3,000 hours experience). He is an advisory board member of Hampton Roads Writers and a member of the SFWA.
Chris Kennedy debuted as a novelist in 2013 with the novel Red Tide. Below is a list of Chris Kennedy's books in order of when they were originally published:
Publication Order of Occupied Seattle Books
Publication Order of The Theogony Books
Publication Order of War for Dominance Books
Publication Order of Codex Regius Books
Publication Order of The Revelations Cycle Books
Publication Order of In Revolution Born Books
Publication Order of Worlds at War Saga Books
Publication Order of Progenitors War Books
Publication Order of Non-Fiction Books
If You Like Chris Kennedy Books, You'll Love…
Chris Kennedy Synopsis: Red Tide is the first Occupied Seattle novel by Chris Kennedy. Analysts have long predicted that China would go to war to reintegrate the province of Taiwan. It was never a matter of "if," but "when." For decades, the only thing that has kept China from invading Taiwan is the promise from the USA to defend it, even if that means World War III. China has never been ready to go that far. But what if China figured out a way to put the United States on the sidelines of their fight to reclaim Taiwan? What would happen then? The novel is set in a not-too-distant future where China decides to invade Seattle to use American citizens as high-stakes chips in a game of nuclear blackmail. Will the United States get Seattle back? It will, if a shot down F-18 pilot, a retired Navy SEAL, and a platoon of Army Rangers have anything to say about it. Could China attack the United States to get back Taiwan? Yes. Most thought the war against China would be fought in Asia, not Seattle. They were wrong.
Order of Books » Authors » Order of Chris Kennedy Books