Order of Jay Allan Books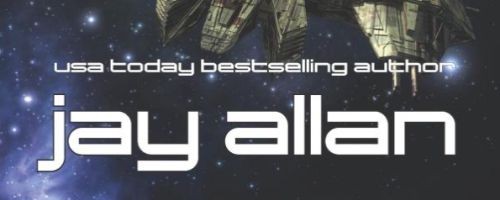 Jay Allan is an author of science fiction and fantasy novels. He writes the Crimson Worlds and Far Stars series. Jay has been reading the genres he writes in ever since he started reading. Although his tastes vary, his favourite novels are military and dystopian science fiction as well as epic fantasy – and he likes them gritty. Jay considers world-building to be the heart of the genres, as it is what he's always enjoyed most and that's how he writes his fiction. Aside from writing, he enjoys travelling, running, hiking and reading. Jay resides in New York City.
Jay Allan made his debut as a novelist in 2012 with the novel Marines. Below is a list of Jay Allan's books in order of when they were originally released:
Publication Order of Crimson Worlds Books
Publication Order of Crimson Worlds Prequel Novellas
Publication Order of Portal Wars Books
Publication Order of Crimson Worlds Refugees Books
Publication Order of Crimson Worlds Successors Books
Publication of Blood On The Stars Books
Publication of Flames Of Rebellion Books
Publication Order of Far Star Trilogy Books
Publication Order of Far Stars Legends Books
Publication Order of Flames Of Rebellion Books
Publication Order of Standalone Novels
Publication Order of Omnibus Books
If You Like Jay Allan Books, You'll Love…
Jay Allan Synopsis: The Dragon's Banner is a standalone historical fantasy novel by Jay Allan. The empire that ruled the world is crumbling, and darkness is falling. Cities are being burnt down, pillaged, and warlords battle to dominate. In the shadow of Rome's fall, the land of Britannia is divided and bleeding. Uther Pendragon and his allies journey to the heart of the dying empire, lead great armies, and forge a fragile alliance, the last hope to preserve the fading light of civilization. Amidst the ruins of Roman power and glory, the free peoples of Britannia make their last stand against the forces of darkness. On blood-soaked battlefields and before towered fortresses under siege, Uther and his warriors wage the final war for the future of Britannia. But will victory come at too high a cost? Before there was King Arthur, the roundtable or Camelot… there was Uther Pendragon, the greatest warrior of Britannia.
Order of Books » Authors » Order of Jay Allan Books