Order of Thomas DePrima Books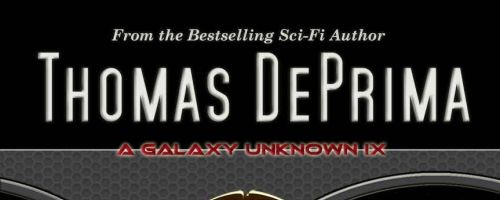 Thomas DePrima is an author of science fiction/fantasy novels, particularly in the space opera subgenre. He writes the A Galaxy Unknown series. Tom has been a fan of sci-fi, adventure, thrillers, mystery and crime drama stories for all of his life, which he uses to create his own stories. He has also dipped into the sci-fi, thriller and crime drama genres with his Colton James series.
Thomas DePrima made his debut as a published author in 2008 with the novel When the Spirit Moves You (writing as T.J. DePrima). His debut as Thomas DePrima came in 2010 with A Galaxy Unknown. Below is a list of Thomas DePrima's books in order of when they were originally released:
Publication Order of A Galaxy Unknown Books
Publication Order of AGU: Border Patrol Books
Publication Order of AGU: Space Command Intelligence Books
Publication Order of Arlene Watson Books
Publication Order of Colton James Books
Notes: The Colton James series is written as Tom DePrima. When the Spirit Moves You is written as T.J. DePrima.
If You Like Thomas DePrima Books, You'll Love…
Thomas DePrima Synopsis: When the Spirit Moves You is a YA horror novel by T.J. DePrima (aka Thomas DePrima). A young woman with emerging clairvoyant powers, unable to perform a successful tarot card reading for her three best friends, convinces them to join her in a seance at a deserted mansion where a ghost is alleged to roam each night. When the security patrol has left for the day, they sneak onto the estate and manage to enter the house. Their efforts at contact seem to have failed, but as they prepare to leave, the spirit arrives and shows them how naive they were to tamper with metaphysical forces that they don't understand. Caught up in a nightmare from which they can't escape, they are at first desperate to re-establish a link with the reality they know. But they slowly recognize that it might not be the worst thing if they can't find their way back home.
Order of Books » Authors » Order of Thomas DePrima Books