Order of Chris Offutt Books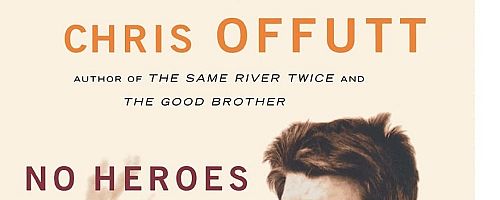 Chris Offutt is an American author and screenwriter. He is the author of Country Dark, The Good Brother, and The Killing Hills.
Offutt was born in Kentucky as the son of an author. He grew up in a former mining community in the Appalachian Mountain foothills of eastern Kentucky. Chris would attended Morehead State University where he graduated with a degree in theater and a minor in English. In addition to his work as an author, Offutt has also worked as a screenwriter. His credits include episodes of the HBO show, True Blood and the Showtime original series, Weeds.
Publication Order of Mick Hardin Books
Publication Order of Standalone Novels
Publication Order of Collections
Publication Order of Non-Fiction Books
Publication Order of Anthologies
If You Like Chris Offutt Books, You'll Love…
Country Dark is one of Offutt's most popular books. The story sees Tucker, a veteran, returning from war and going to work for a bootlegger. He doesn't have much, but he finds a wife and starts a family, and they are all happy. Then one day his family is threatened and Tucker is pushed to violence. This decision will change everything for the family in this story of people living off the land and by their wits in backwoods Kentucky.
Offutt returns to the Appalachian mountains in Killing Hills. Mick Hardin is a combat veteran and Army CID agent on leave back in Kentucky. His wife is pregnant and he's here to be with her, but the two aren't getting along. While his sister is now the sheriff and is investigating her first murder. The local politicians want someone else to take the case for some reason which leads to Mick helping out his sister. He'll dig into the dangerous rivalries lurking beneath the surface of his fiercely private hometown while dodig9oing calls from his commanding officers. Another great country noir from Offutt as he digs into the betrayal within and between the clans that populate the hollers.
Order of Books » Authors »