Order of Derek B. Miller Books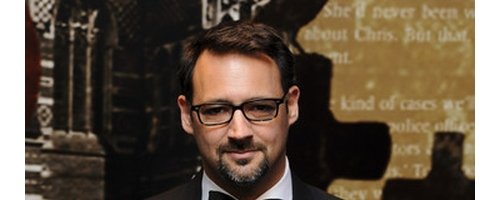 Derek B. Miller is an American author and international affairs specialist. In his time in international affairs, he has held numerous positions and consulted for numerous companies including The Mission of the Republic of Korea to the United Nations at Geneva, The Small Arms Survey, International Alert, the United Nations Development Programme, and The United Nations Institute for Disarmament Research. He is also the founder of The Policy Lab and also helped launch New Voices, a storytelling initiative to innovate learning about war and peace.
After years of working in that field, Miller turned his eye to writing with his debut novel Norwegian by Night. Miller was born in Boston, but now lives in Oslo, Norway.
Publication Order of Sheldon Horowitz Books
Publication Order of Standalone Novels
If You Like Derek B. Miller Books, You'll Love…
Miller's first book was Norwegian by Night. The book follows the widowed Sheldon Horowitz who leaves his beloved New York to move to Norway with his granddaughter, Rhea, and her husband. The former Marine sniper wants to keep to himself and mind his own business, until one morning he witnesses a dispute with the neighbor. The situation turns deadly and Sheldon does what he can to shield the boy from the violence. They end up fleeing the scene and Sheldon needs to find safe haven, but this world is still very foreign to him. To make matters worse, Horowitz may have dementia and his past is slowly melding with his present.
The Girl in Green was Miller's follow-up to that starts in 1991 Iraq. A young private and a journalist are bored in the post Desert Storm area and are thinking of going on a search for ice cream. Before they can do so, an attack takes place that sees a girl in a green dress killed even as they try to protect her. The two try to move on with their lives, but the death sticks with them. The book picks up 22 years later when the same girl in green is alive and in need of salvation. The men have an opportunity to redeem themselves in a situation that may just be too good to be true.
Order of Books » Authors » Order of Derek B. Miller Books