Order of Jo Nesbo Books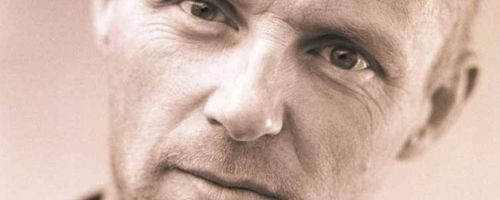 Jo Nesbo is a Norwegian novelist who is best known for his Harry Hole book series. Besides his crime fiction, he also writes the children's book series Doctor Proctor. He has sold over a million and a half copies of his books in Norway alone.
Nesbo's literary career began in 1997 with Flaggermusmannen (The Bat) in the Harry Hole series. Since then, he has written several books in the Harry Hole series, plus Doctor Proctor children's novels, and some standalone novels. Below is a list of Jo Nesbo's published works in order of publication and in chronological order:
Publication Order of Harry Hole Books
Publication Order of Doktor Proctor Books
Publication Order of Blood on Snow Books
Publication Order of Standalone Novels
Publication Order of Short Stories/Novellas
Publication Order of Short Story Collections
Publication Order of Hogarth Shakespeare Books
Notes: The original Norwegian titles for The Bat, The Cockroaches, The Redbreast, Nemesis, The Devil's Star, The Redeemer, The Snowman, The Leopard and Phantom are Flaggermusmannen, Kakerlakkene, Rødstrupe, Sorgenfri, Marekors, Frelseren, Snømannen, Panserhjerte and Gjenferd. The majority of them have been translated into English by Don Bartlett.
The original Norwegian titles for the Doctor Proctor (or Doktor Proktor) novels are Doktor Proktors Prompepulver, Doktor Proktors Prompepulver and Doktor Proktor og verdens undergang. Kanskje.
The original Norwegian titles for his standalone novels The White Hotel and The Headhunters are Det hvite hotellet and Hodejegerne.
If You Like Jo Nesbo Books, You'll Love…
Jo Nesbo Synopses: The Bat is the first book in the Harry Hole series by Jo Nesbo. Inger Holter, a young Norwegian bartender, was murdered and Harry Hole is sent to Sydney to look into the case. When the Australian police begin to notice a number of unsolved rape and murder cases throughout the country, Harry, who was initially ignored as an outsider, becomes an important part of the investigation. Typically, the victims were young blondes. Despite the fact that there is no obvious suspect and the pattern of the other crimes appears impossible to unravel, Inger had a number of admirers, each of whom had his own set of secrets. After that, a circus performer is brutally killed, and another young woman follows suit. Harry must stop a highly intelligent killer who is determined to cause complete destruction in a race against time.
Cockroaches is the second book in Jo Nesbo's Harry Hole series. Inspector Harry Hole is sent from Oslo to help keep the case quiet after the Norwegian ambassador to Thailand is found dead in a Bangkok brothel. But when Harry gets there, he finds out that this case involves much more than just one random murder. Behind the scenes, there is something else, more pervasive, scrambling about. That is to say, behind the walls of your hotel room are hundreds of cockroaches for every one you see. Harry wanders the streets of Bangkok lined with go-go bars, temples, opium dens, and tourist traps, surrounded by constant traffic noise, trying to piece together the story of the ambassador's death despite the fact that no one asked him to or wants him to—not even Harry himself.
The Redbreast by Jo Nesbo is the third book in the Harry Hole series. Due to his transgressions, Detective Harry Hole has been reassigned to routine surveillance duties. However, while Hole is keeping an eye on neo-Nazi activity in Oslo, he gets caught up in a mystery that has its roots in Norway's dark past, when government officials willingly worked with Nazi Germany.
After more than 60 years, this blemish won't go away, and disgraced old soldiers who once made it through a harsh winter in Russia are being murdered one by one. An irate, alcoholic, and prone to errors policeman must now navigate his way safely past the mirrors and traps of a twisted criminal mind with only a stained and guilty conscience as his guide. Around Hole, a hideous conspiracy is rapidly developing, and Norway may yet face its darkest hour.
Order of Books » Authors » Order of Jo Nesbo Books
11 Responses to "Order of Jo Nesbo Books"