Order of Chris Simms Books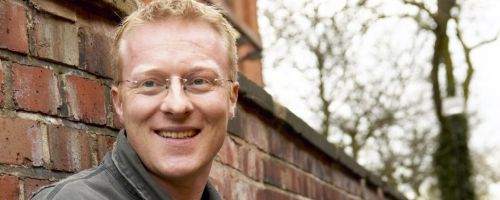 Chris Simms is an English author of the Detective Spicer series and the Sean Blake Mystery series.
Simms grew up in rural Sussex who had a love of reading from a young age thanks to his father reading him the ghost stories of MR James by the campfire. He read throughout his life, but didn't take up writing until after his 30th birthday. The story of his first novel came just after his birthday when his car broken down on the side of the road. Chris was named as one of Waterstones '25 Authors for the Future'.
Publication Order of DI Jon Spicer Books
Publication Order of DC Iona Khan Books
Publication Order of DC Sean Blake Books
Publication Order of Standalone Novels
Publication Order of Anthologies
If You Like Chris Simms Books, You'll Love…
Killing the Beasts is the first book in the Detective Spicer series. The story begins after a series of brutal killings have shaken Manchester. All of the victims were murdered in their own homes and in a similar fashion. The killer has no apparent motive and the police are left baffled. DI Jon Spicer is on the case and he absolutely refuses to give up. The investigation is fast-moving and he needs to tread carefully as even the most innocent action might cost him a high price. Simms' first Spicer novel is a fast-moving police procedural that grips you and doesn't let you go until the end.
Simms is also the author of the Sean Blake series which begins with Loose Tongues. The story introduces us to Blake in his first week on the job with the Greater Manchester Police as a series of brutal and bizarre killings are taking place. The crimes are horrific with women being murdered in their homes and then a mobile phone is found in their throat. Despite the violence, there is no signs of struggle or forced entry in the homes and the police have no leads. Blake can't waste any time in his investigation as he looks for a motive from a disturbing killer.
Order of Books » Authors » Order of Chris Simms Books