Order of Chris Wooding Books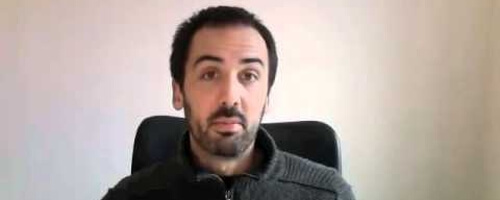 Chris Wooding is an English writer out of Leicestershire. He is something of a writing prodigy as he started writing novels at the age of sixteen, had an agent by eighteen and had his first book deal at the age of nineteen. He's basically never stopped writing since then as he has published numerous books and also written for film and television.
When he's not writing, Chris can be found traveling the world. He's lived in Madrid and has traversed the globe with stops in North America, Asia, South Africa and Scandinavia. An interesting fact about Chris is that his family tree can be traced back to John Milton, author of Paradise Lost.
Publication Order of Broken Sky Books
Publication Order of Braided Path Books
Publication Order of Tale of the Ketty Jay Books
Publication Order of Malice Books
Publication Order of The Darkwater Legacy Books
Publication Order of Jack From the Earth Books
Publication Order of Out of This World Books
Publication Order of Standalone Novels
Publication Order of Graphic Novels
Publication Order of Point Horror Unleashed Books
Publication Order of Anthologies
If You Like Chris Wooding Books, You'll Love…
The Ember Blade is a popular book by Wooding. The book sees Aren who is seeing the Ossian way of life he grew up with fading away and the Dachen way start to take its place. He's so believing of the cause that he remains true even when his parents are arrested for treason, thinking there must be some kind of mistake. Thinking this way gets him and his best friend thrown in prison. The two plan their escape and come across Garric, a man who will kill to overturn the Dachen way of life, but if they don't help him – they'll be the ones ending up dead.
The first book in the Tales of the Ketty Jay series is called Retribution Falls. The book focuses on the captain and crew of the airship Ketty Jay. They are a motley crew who are open to some crime to keep their ship in the air. When they get an opportunity to steal a chest of gems from a vulnerable ship, they can't pass up the opportunity to become rich. When things go horribly wrong, they realize they've been set up. They'll have to figure out why and what to do about it before the bounty hunters, Century knights and everyone else track them down.
Order of Books » Authors » Order of Chris Wooding Books