Order of Claire Kann Books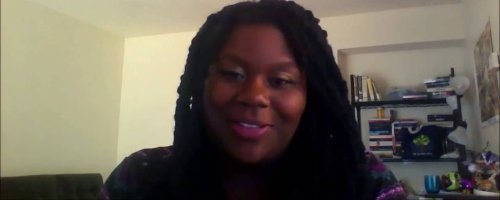 Claire Kann is an American author and internet success story. Her early beginnings as an author can be traced to posting them online at platforms like Swoon Reads and Wattpad, and her success there led to her being published with her first novel, Let's Talk About Love.
Her success on WattPad lead her to winning Watty Awards in 2016 and 2017. She was born and raised in the Northern California area and attended Sonoma State University to study English literature and memoir. Despite that education, she decided that fiction would be her best course of writing as a writer. She began social publishing as she's said she had no shame or patience when it came to her work.

Publication Order of Suitehearts Books
Publication Order of Standalone Novels
| | | |
| --- | --- | --- |
| Let's Talk about Love | (2018) | |
| If It Makes You Happy | (2019) | |
| The Marvelous | (2021) | |
| The Romantic Agenda | (2022) | |
Publication Order of Anthologies
| | | |
| --- | --- | --- |
| Every Body Shines | (2021) | |
| Fools In Love: Fresh Twists on Romantic Tales | (2021) | |
| Out There: Into the Queer New Yonder | (2022) | |
If You Like Claire Kann Books, You'll Love…
Let's Talk About Love focuses on a young girl named Alice who had the perfect summer planned. Binge watching her favorite TV shows, attending all-you-can-eat buffets and doing as little as possible that resembles adulting. Her perfect plan has a wrench thrown in it when she admits to her girlfriend that she is asexual. She's working at the library to pay her part of the rent when she meets Takumi and all the sudden she has some rom-com level feelings for him. When she decides to risk the friendship to tell him how she feels, she risks finding out that he might not reciprocate – or worse, not understand.
Kann followed that book up with If It Makes You Happy. The book sees Winnie taking a job working in her Granny's diner in the small town of Misty Haven. She wears a 50s style uniform and is raking in the good tips. Things go awry when she is named Misty Haven's Summer Queen and finds out that the uniforms aren't the only antiquated things in this town. The title is a matchmaking tradition and she wants absolutely no part of it.
Order of Books » Authors »