Order of Claire Willett Books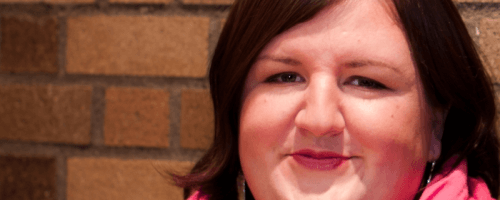 Claire Willett is an American novelist and playwright. She earned a B.A. in Theatre from Whitman College, and graduated from the Paul A. Kaplan Theatre Management Program. Her play Dear Galileo was a finalist for the Drammy Award for Best Original Script. She has had several other plays produced as well. She spent eight years as a Catholic youth minister, and currently works as a nonprofit grantwriter. Claire lives in Portland, Oregon. When not writing, she plays Dungeons & Dragons, buys too many books, and rants about politics, feminism and science fiction.
Claire Willett made her debut as a novelist in 2015 with The Rewind Files. The novel is a time travel adventure centered around the Watergate Scandal. Below is a list of Claire Willett's books in order of when they were originally published:
Publication Order of Standalone Novels
If You Like Claire Willett Books, You'll Love…
Claire Willett Synopsis: The Rewind Files is the debut novel of author and playwright Claire Willett. Starting out in 2112, Reggie Bellows is working at the U.S. Time Travel Bureau. She is trying to assist agents going back in time to fix moments in the past that are problematic. Her first time ever in the field, she is in Washington D.C. in the 1970s, where she accidentally sets the events into motion that begin the Watergate scandal. From there, history unravels.
Now, she is trapped in the '70s, stuck in the middle of a conspiracy. She has no idea who she can trust, and the fate of time itself lays in her hands. And she is not at all ready for the task at hand.
Claire Willett Reviews: Not only was The Rewind Files well-researched, but it intersects the "why" and "what if" aspects of storytelling perfectly. Along with that are dynamic modern characters and the ability to use all of human history as a playground. Science fiction's goal is to question the nature of technology and the consequences of it all, and this novel absolutely delivers that. – Rachel
I zoomed through The Rewind Files in under 36 hours, cover-to-cover. Part of me wishes I could time travel so I could go back and read it again for the first time. The story and characters are just so amazing. I'd recommend it to anyone who loves sci-fi, time travel, and conspiracies. I appreciated how much time Ms. Willett took building her own universe and the science of time travel. – Pierre
Such great characters and twists… I never gave Watergate much thought, but now I'm deep into it! The Rewind Files gets two thumbs up from me! – Jen
I don't think I've ever read 100 pages as fast as I did with The Rewind Files. I was laughing so hard, and quoting it to a friend. The characters felt so modern, and perhaps more importantly, they really made me feel sentimental. I couldn't help but think that Reggie was a descendant of Meg Murry from A Wrinkle in Time by Madeleine L'Engle. – Reeny
Absolutely a fantastic read that mixes time travel with American scandal. Well-paced and told beautifully with a gripping narrative. I devoured this one in a single sitting, and then had to go back and re-read it incase I missed anything! As great as the science fiction aspect was, my favourite aspect of The Rewind Files was the relationship Reggie had with her family, and the depth to it all. Read The Rewind Files – there will be no regrets! – Ian
Order of Books » Authors » Order of Claire Willett Books