Order of Clifford D. Simak Books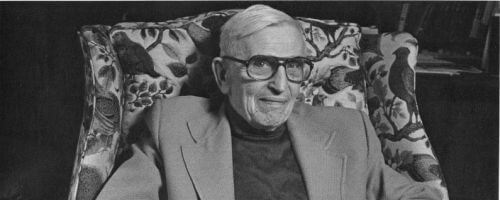 Clifford D. Simak was a prolific science fiction writer during his life. He won numerous awards for his writing during his career, including three Hugo Awards and one Nebula Award. Simak was also made a SFWA Grand Master by the Science Fiction Writers of America, and the recipient of the Bram Stoker Award for Lifetime Achievement from the Horror Writers Association.
Simak wrote for over fifty-five years and produced some iconic science fiction works. He was born on a farm in Wisconsin and went on to become the news editor of the Minneapolis Star-Tribune. During this time, he would write science fiction in his spare time.
Publication Order of Standalone Novels
Publication Order of The Complete Short Fiction Of Clifford D. Simak Books
Publication Order of Short Stories/Novellas
Publication Order of Collections
Publication Order of Non-Fiction Books
Publication Order of Stellar Books
Publication Order of Anthologies
If You Like Books, You'll Love…
Way Station takes place in the backwoods of Wisconsin where an ageless hermit is visited by aliens. Enoch is not like other humans as he never seems to age. The government has recently noticed this about him and they seek the truth about his existence. Enoch is a veteran of the American Civil War who has spent the time since operating a secret way station for aliens passing through Earth. His intergalactic guests gave him knowledge and immortality, but his gifts have made him more aware of humanity's impending doom.
Simak's most famous work is City. The story takes place on an Earth that has been without humans for thousands of years. Humanity left the cities for the stars and, ultimately, for oblivion. The humans left behind their most loyal companions, dogs. The dogs were granted the power of speech long ago and now the intelligent, pacifist dogs are the last keepers of human history. The dogs all live in peace, but are now facing outside threats for the first time including the most dangerous of all: a warlike race called "Man."
Order of Books » Authors » Order of Clifford D. Simak Books