Order of Colin Falconer Books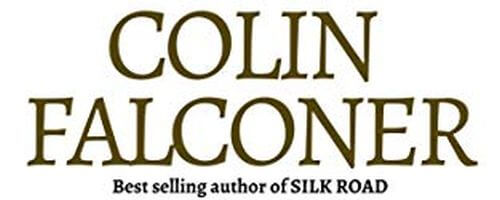 Colin Falconer is the pen name of author Colin Bowles. Under the name of Falconer, he writes historical fiction novels including Silk Road and the Naked series of books.
Falconer was born in North London, but made his way to Australia in his twenties and has remained there since. In addition to his work as an author, Colin has worked as a freelance journalist for various magazines and even wrote scripts for radio and television. However, by 1990 he switched his focus to writing novels full-time.
Publication Order of Epic Historical Fiction Books
Chronological Order of Epic Historical Fiction Books
Publication Order of DI Charlie George Books
Publication Order of Standalone Novels
Publication Order of DI Madeleine Fox Books
Publication Order of Jerusalem Books
Publication Order of Naked Books
Publication Order of Opium Books
Publication Order of Magdalena Fuentes Books
Publication Order of William Shakespeare Detective Agency Books
Publication Order of 20th Century Stories Books
If You Like Colin Falconer Books, You'll Love…
Silk Road is the story of a templar knight sent on an impossible embarassy from the Holy Island to the legendary Xanadu with the mission of saving Europe from the Mongol horde. Josseran Sarrazini is sent to escort the Pope's emissary to meet Khublai Khan as they try to make a peace that can turn back the Tatar invasion. No Christian has ever traveled the Silk Road before and death will threaten them at every turn. The emissary hinders each move he makes while the Tatar princess who is with them has a gift of prophecy and tells Josseran that he is fated to never return home.
Falconer is also the author of Isabella: Braveheart of France. The story follows Princess Isabella as she is offered to King Edward of England. He is a good looking man and it is love at first sight for her, but the King is also holding a secret that could tear their marriage – and the country itself – apart. Isabella was taught to obey, but she now finds herself needing to learn to rebel. She'll have to use her skills to subvert Edward's plans. Isabella will be faced with an impossible choice that could change the course of history forever.
Order of Books » Authors »