Order of Cometan Books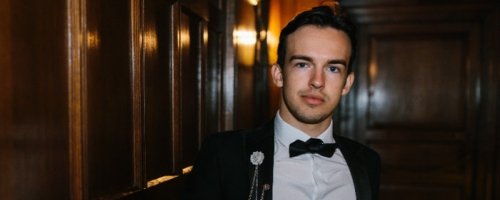 Cometan is a British author and the founder of Astronism. Cometan created Astonism as a cosmocentric religion with a panentheistic theology (his words). His book, The Omnidoxy is considered to be the founding treatise of Astronism. Cometan was born Brandon Taylor and the idea of Jesse Millette, the fictional mystery detective that he wrote a book about, came to him in a vision which led to the creation of his religion.
Taylor grew up loving the Hardy Boys and Nancy Drew series of books and he created Jesse Millette off of a vision that came to him. Between the ages of 15 and 21, he continued to experience intense visions which led him to create the foundations of Astronism. Taylor was born in Lancashire and attended the University of Central Lancashire where he finished with a degree in business and marketing.

Publication Order of Jesse Millette Books
Publication Order of Original Omnidoxical Books
| | | |
| --- | --- | --- |
| The Monodoxy | (2019) | |
| The Duodoxy | (2019) | |
| The Tridoxy | (2019) | |
| The Tetradoxy | (2019) | |
| The Pentadoxy | (2019) | |
| The Hexadoxy | (2019) | |
| The Septidoxy | (2019) | |
| The Octadoxy | (2019) | |
| The Nonodoxy | (2019) | |
| The Decadoxy | (2019) | |
| The Hendecadoxy | (2019) | |
| The Dodecadoxy | (2019) | |
If You Like Cometan Books, You'll Love…
The Omnidoxy is the central founding treatise of the concept of Astronism or, The Philosophy of Millettism. The book is meant to be a signal for a new era of philosophy as it is designed to birth new beliefs, schools of thoughts, areas of study, and much more. Cometan began writing this at the age of seventeen as he was driven by personal inspiration to do so. There have been many follow-up books written.
The book that started it all is called Jesse Millette and The Phantom's Curse. The book sees Jesse on the tube heading for the Rialto Theatre in London. He is contemplating his life and what he wants to be, but before he can get too deep into his thoughts – his wallet is stolen. Along with two friends heads off in pursuit of the thief and that chase leads him into a wild night of murder mystery, deception, and danger.
Order of Books » Authors » Order of Cometan Books