Order of Connor Sullivan Books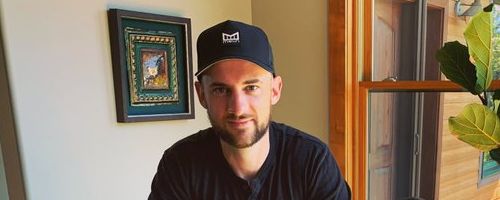 Connor Sullivan is an American author of spy thriller novels. Connor was awarded the Edward W. Moses Award for Creative Writing during his time as a student at the University of Southern California. While in college, he also gained experience in the film industry by interning for Warner Brothers, where he read and evaluated screenplays. After finishing his studies, Connor moved with his family to Montana's Gallatin Valley.
Connor Sullivan made his debut as a novelist in 2021 with Sleeping Bear. The novel won the Barry Award for Best First Mystery/Crime Novel. Below is a list of Connor Sullivan's books in order of when they were first released:
Publication Order of Standalone Novels
If You Like Connor Sullivan Books, You'll Love…
Connor Sullivan Synopses: Sleeping Bear is a standalone novel by Connor Sullivan. Following the tragic death of her young husband, Cassie Gale, an Army veteran, decides to spend a few days in solitude in the Alaskan wilderness before starting her new job. However, when she fails to show up for her first day and her dog is discovered injured at her wrecked campsite, her father realizes that something is seriously wrong.
Cassie's disappearance is just one of many in Alaska's northern interior, where people have vanished without a trace. While some deaths can be attributed to natural causes like bears, wolves, avalanches, frostbite, and starvation, there are others that remain unexplained. Cassie's disappearance falls into the latter category, and her father fears the worst.
As it turns out, Cassie has been taken prisoner in Russia, where she's trapped in a system that's designed to keep its inmates captive for life. Cassie will need to use all of her skills and determination to survive in this hostile environment. Meanwhile, her father is racing against time to find her, scouring thousands of acres of wilderness. However, he soon realizes that Cassie's captors have powerful connections to the Eastern Bloc, and that his own past may come back to haunt him.
Despite the risks, Cassie's father is determined to do whatever it takes to rescue his daughter. He knows that there may be a heavy price to pay, but he's willing to pay it if it means bringing Cassie home safe and sound.
Wolf Trap by Connor Sullivan is a standalone title. The CIA's Special Activities Center, a secretive arm of the Operations Directorate, deploys over three hundred highly trained agents in covert operations, including assassination, sabotage, infiltration, and guerrilla warfare. The agency recruits from America's top special mission units, subjecting candidates to rigorous training to ensure their effectiveness in the field.
Officially, the Ground Branch of the CIA is non-existent, but when diplomacy and military force fail, the President of the United States turns to these shadowy operatives to handle America's most pressing crises.
Brian Rhome, a former Ground Branch paramilitary officer, believed his time in the elite group was over. However, when a deadly conspiracy that threatens the highest levels of American democracy comes to light, he is compelled to act. Racing against time and traversing the globe, Rhome confronts his past traumas while unraveling the conspiracy's intricacies. With everything at stake, he must use all of his training and skills to stop the threat before it's too late.
Order of Books » Authors »
One Response to "Order of Connor Sullivan Books"