Order of Craig McDonald Books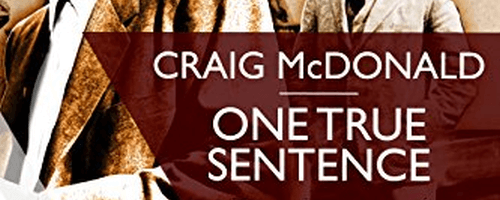 Craig McDonald is a bestselling author known for the Hector Lassiter series. The series began in 2007 with Head Games which was McDonald's writing debut. In the United States, the book received nominations for the Gumshoe Award, the Edgar Award, and the Anthony Award for best first novel.
McDonald is also the author of the Chris Lyon series. He has also written the non-fiction books, Art in the Blood: Crime Novelists Discuss their Craft and Rogue Males: Conversations & Confrontations about the Writing Life. In addition to his work as an author, Lassiter is also an award-winning journalist.
Publication Order of Chris Lyon Thriller Books
Publication Order of Hector Lassiter Books
Chronological Order of Hector Lassiter Books
Publication Order of Standalone Novels
Publication Order of Graphic Novels
Publication Order of Non-Fiction Books
Publication Order of Anthologies
If You Like Craig McDonald Books, You'll Love…
Head Games introduces Hector Lassiter as he is widowed and beginning to feel his age. Lassiter ends up recovering the stolen skull of Mexican General Pancho Villa which puts him in the crosshairs of competing fraternities, Mexican bandits and U.S. intelligence services. This begins a chase across North America from Mexico to Venice, California and the set of an Orson Welles film. Head Games is part road novel, part historical fiction, and part caper. McDonald mixes black comedy with the myth and history of a lost version of America.
Parts Unknown is the first book in the Chris Lyon series. This is the first book in a series of secret history thrillers starring Chris Lyon. Chris had previously appeared in the Hector Lassiter book, Print the Legend. The story begins in Depression-era Cleveland. The city is being terrorized by a proto-serial killer known as the Torso-Slayer. The killer is chased by the legendary lawman Eliot Ness, but is never found. In 1989, a new series of Torso murders have begun taking place and Chris Lyon is on the case. In order to solve the case, he must head down a dark and bloody path that will rewrite history.
Order of Books » Authors » Order of Craig McDonald Books