Order of Alex Cross Books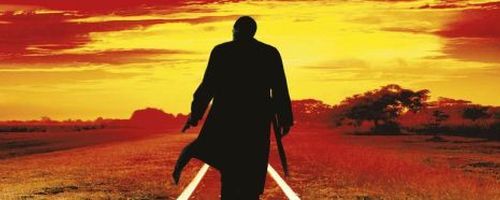 Alex Cross is the fictional character created by James Patterson, and is a detective slash psychologist based in Washington.
Cross lives with his kids and Nana Mama. Below is the order of all of the Alex Cross novels:
Publication Order of Alex Cross Books
| | | |
| --- | --- | --- |
| Along Came a Spider | (1992) | |
| Kiss the Girls | (1995) | |
| Jack & Jill | (1996) | |
| Cat & Mouse | (1997) | |
| Pop Goes the Weasel | (1999) | |
| Roses Are Red | (2000) | |
| Violets Are Blue | (2001) | |
| Four Blind Mice | (2002) | |
| The Big Bad Wolf | (2003) | |
| London Bridges | (2004) | |
| Mary, Mary | (2005) | |
| Cross / Alex Cross | (2006) | |
| Double Cross | (2007) | |
| Cross Country | (2008) | |
| I, Alex Cross | (2009) | |
| Cross Fire | (2010) | |
| Kill Alex Cross | (2011) | |
| Alex Cross, Run | (2013) | |
| Cross My Heart | (2013) | |
| Hope to Die | (2014) | |
| Cross Justice | (2015) | |
| Cross the Line | (2016) | |
| The People vs. Alex Cross | (2017) | |
| Target | (2018) | |
| Criss Cross | (2019) | |
| Deadly Cross | (2020) | |
| Fear No Evil | (2021) | |
| Triple Cross | (2022) | |
| Cross Down | (2023) | |
Publication Order of Bookshots: Alex Cross Books
Publication Order of Alex Cross Miscellaneous Books
Publication Order of Ali Cross Books
If You Like Alex Cross Books, You'll Love…
Alex Cross Synopses: Along Came a Spider by James Patterson is the first Alex Cross novel. Alex Cross is a homicide detective who has his a Ph.D. in psychology. He works and lives in the D.C. ghettos and many say he resembles Muhammad Ali back in his prime. He's a tough guy from a tough part of town who wears Harris Tweed jackets and enjoys playing Gershwin tunes on his baby grand piano in his spare time. But he also has two adorable kids of his own, and they are his own special vulnerabilities.
Jezzie Flanagan is the first woman to ever hold a highly sensitive position as supervisor of the Secret Service in Washington. Blonde, mysterious, seductive, she's got an outer shell that's as tough as it is beautiful. When she rides her motorcycle, she'll ride it at speeds of at least 100 mph. Is there something she's running from? Does she have a secret?
Alex Cross and Jezzie Flanagan are about to have a forbidden love affair – at the worst possible time for both of them. Because Gary Soneji, who wants to commit the "crime of the century," is playing at the top of his game. Soneji has outmaneuvered the FBI, the Secret Service, and the police. Who will be his next target?
Kiss the Girls by James Patterson is the second book in the Alex Cross series. A reporter investigating multiple connected murders is killed in L.A. In Chapel Hill, North Carolina, an attractive medical intern suddenly goes missing. Washington D.C.'s Alex Cross is tasked with solving the most baffling and terrifying murder case ever. Two clever pattern killers are collaborating, cooperating, competing – even on opposite coasts.
Jack and Jill is the third Alex Cross novel by James Patterson. In the middle of the night, a controversial U.S. senator is found murdered in bed in his Georgetown pied-a-terre. The police only have one clue: a mysterious rhyme signed "Jack and Jill" promising more to come. Jack and Jill are out to get the rich and famous, and won't stop until their terrifying plan is executed.
Meanwhile, Washington, D.C. homicide detective Alex Cross heads to a murder scene only blocks from his house, far from the corridors of power where he works. This time, the victim is a beautiful little girl, savagely beaten and dumped in front of the elementary school – the one Cross's own son attends. No one in Washington is safe – not children, not politicians, not even the President. Only Alex Cross has the skills and the courage to solve the case, but will he be able to find the truth in time?
Cat & Mouse by James Patterson is book 4 in the Alex Cross series. Gary Soneji, a prison escapee facing his final days, is looking for revenge on Alex Cross, while another deranged murderer is pursued by Thomas Augustine Pierce – an intelligent and hardworking detective who may even be better than Cross. As more bodies are found, and Cross is nearly murdered in his own home, the game of cat and mouse sets up one final trap…
The body count is high, the tension even higher, and the two killers on the loose are watching every move their pursuers make. Who is the cat, and who is the mouse? What could the the final trap be, and where is it? And who survives?
Order of Books » Characters » Order of Alex Cross Books
20 Responses to "Order of Alex Cross Books"