Order of Craig Smith Books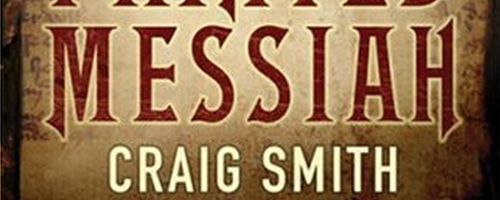 Craig Smith is an English author known for writing the Kate Kenyon series of books. The series began in 2007 with the release of The Painted Messiah. The series continues with The Blood Lance, released in 2008.
Smith attended the University of Southern Illinois where he earned his PhD in philosophy. Before he became a novelist full-time, Smith was an assistant professor of English and Humanities at the University of Northern Colorado. He now makes his home in Switzerland.
Publication Order of Kate Kenyon Books
Publication Order of Standalone Novels
Publication Order of Picture Books
If You Like Craig Smith Books, You'll Love…
The Painted Messiah is the first book in the Kate Kenyon series. The book follows Kate, a wealthy young widow of an English aristocrat who know finds herself with an addiction to taking risks. She decides to feed that addiction by committing an armed robbery with her lover, Ethan Brand. The two are targeting the Byzantine icon. A retired CIA agent has been hired to courier the painting from the bank to the airport, and he's anticipating trouble. While an international criminal named Julian Corbeau, the head of the modern Knights Templar, once had the painting in his possession and is now looking for revenge on those who stole it. The painting is powerful and holds a secret that influences all that possess it.
Craig Smith is also the author of Cold Rain. Dvid Albo is an associate professor at a small midwestern university and everything is going right for him right now. He's been clean from alcohol for two years and is enjoying life in a mansion with a loving wife and stepdaughter. His return to professorship will change all that when evidence that he has sexually harassed his students surfaces. That news is jut the beginning as he is drawn into a web of conspiracy, betrayal, jealousy, and murder.
Order of Books » Authors » Order of Craig Smith Books